It's summertime and finally time for some easy livin'! Now's your chance to chase butterflies, skip stones, go fishing, ride a bike, make s'mores, run through sprinklers, take the kids outside and make this the best summer yet. There are so many benefits to spending time outdoors. When children have room to explore, their creativity and imagination grow. They become more physically fit and develop self-confidence when they're allowed to run and play outside. The vitamin D from sunshine keeps their immune system healthy and their bones strong.
Activities in the great outdoors can be fun and affordable, especially when you get crafty and get your kids involved. We'll show you how to make a simple DIY sprinkler from an empty 2-liter soda bottle to get a free lawn sprinkler and teach your kids how to reuse something they might otherwise throw away. Fun, crafty, economical and environmentally friendly, this project is a win-win in our book.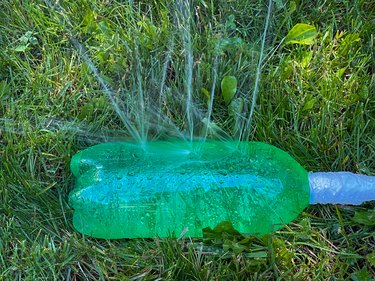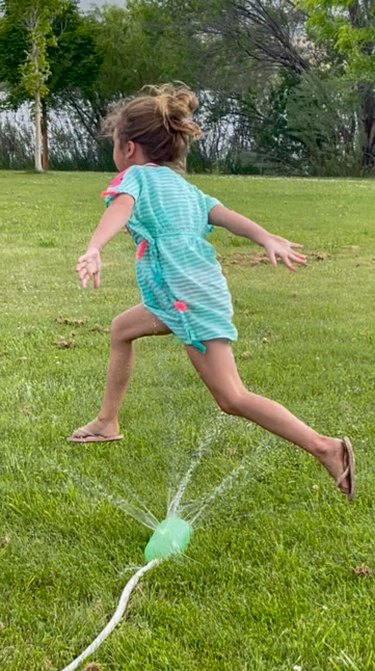 Things You'll Need
Empty 2-liter soda bottle

Garden hose


Duct tape

Sharp knife or scissors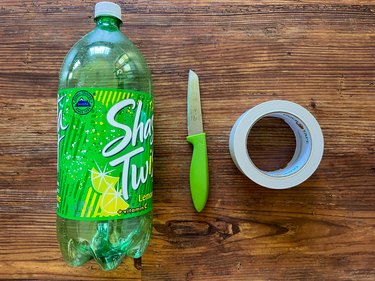 Step 1
Enjoy a bottle of your favorite refreshing soda and when the plastic bottle is empty, reuse the soda bottle to make a sprinkler to water plants or to use for some backyard summer fun for your kids.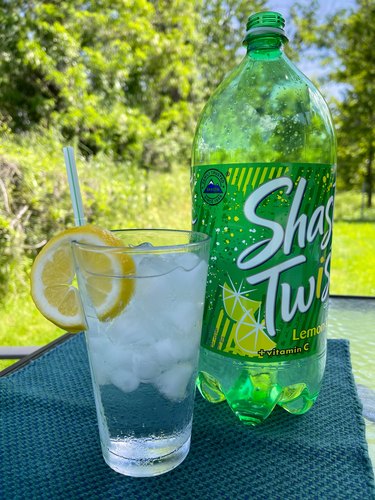 Step 2
Take the bottle cap off the empty plastic bottle. Wrap duct tape around the soda bottle spout and the end of a garden hose to attach them together. Be sure the plastic bottle and the garden hose are dry before you start to wrap the duct tape around them so the duct tape will stay in place. Keep wrapping the duct tape around until it has a secure connection.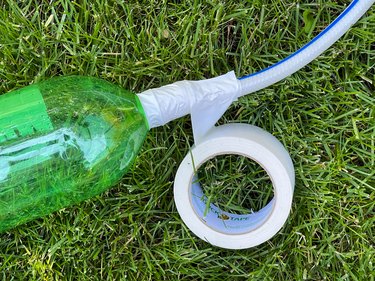 Step 3
Use a sharp knife or a pair of scissors to poke holes in the side of the bottle. You can get away with poking three small holes to create a good watering system.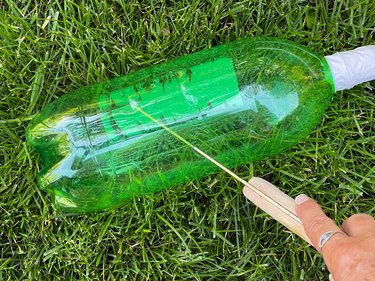 Step 4
Attach the other end of the hose to the faucet and turn up the water pressure. Your DIY soda bottle sprinkler is ready for some summer fun!