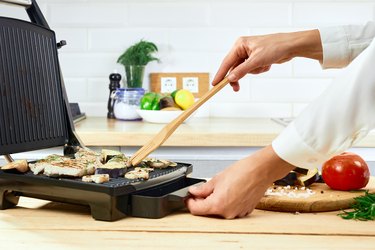 Summer is a lot of things, most of them pleasant, and one of the happiest of those things is "grilling season." But what if you don't have a backyard or a deck? What if you're in an apartment and can't grill on your balcony, or don't have one at all? What if the weather's vile, or if you (gasp!) want to grill all year-'round?
An electric grill can provide a viable answer to most of those issues. There are outdoor models that can be safely used on a balcony (or anywhere else), and indoor models for year-round use or just as an easy, convenient alternative to firing up your stove. The best electric grills turn out top-quality food, so the only question is how to choose a top-quality model. Stay tuned, because we have some thoughts on that.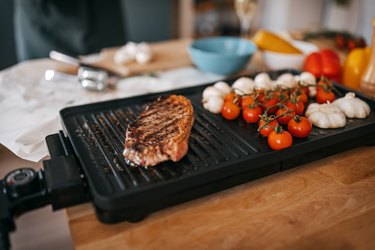 What to Consider When Purchasing an Electric Grill
It's hard to generalize about electric grills, but there are a few points that apply to almost any model you might choose to buy.
‌Intended Usage:‌ Electric grills are made for a variety of purposes, so pick one that matches your use case. Some are strictly kitchen appliances, while others are meant to live on your balcony or patio. A handful can be used indoors or out, as the mood takes you. Some are even portable and can be taken out tailgating or to the beach (as long as you have a power supply). Then there's the style of the grill: Some heat from below like a conventional grill, some have heated plates on the top and bottom to press the food—known as a contact grill—and others have unique arrangements of their own.
‌Size and Cooking Capacity:‌ How much food do you want to prep at one time? Some electric grills are meant for preparing just one or two portions, which is great for small households. Others offer as much cooking space as a modest conventional grill and can handle a cookout with friends. Size and cooking capacity generally (but not always) come at a higher price tag, so you'll need to balance your budget with your aspirations.
‌Ease of Cleanup:‌ Electric grills often have removable cooking surfaces that can go in your dishwasher. Others require hand-washing but are still removable, while some—like the iconic George Foreman grill— have non-removable plates that must be cleaned in place. There's also the question of how grease and drips are collected, and how easy it is to remove and clean the grease trap.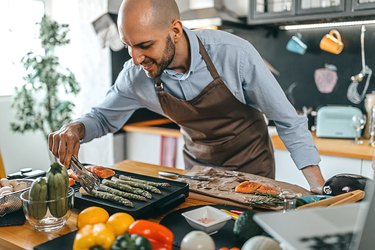 The Best Overall Electric Grill
Contact grills—the kind where food is cooked from both top and bottom—usually have a heating element ‌under‌ the grill plates. Cuisinart's Elite Griddler builds them ‌into‌ the grill plates, meaning the grill heats faster and regains its heat more quickly after you add food. That means your foods will sear as they should, instead of struggling to brown properly (you can also crank the temperature temporarily to 500 degrees Fahrenheit for searing, which helps a lot).
This model offers independent temperature control for both grill plates, something you won't find on lesser competitors. The lid can be opened up and used flat, providing 240 square inches of cooking surface for times when you need to feed a crowd. The reversible plates are flat for griddling on one side and ridged for grilling on the other, and they're dishwasher-safe. All in all, it's as deluxe an indoor grill as you could hope to find.
The Best Outdoor Electric Grill
Our top pick has indoor cooking covered, but what about outdoor cooking? If you're looking for an outdoor electric grill that replicates the experience of a gas grill as closely as possible, this model from grilling giants Weber will fit the bill. It looks very much like its gas-fired sibling the Q1200, with 189 square inches of cooking surface (enough for a half-dozen burgers at once) and a body made of durable cast aluminum. The grates are porcelain-coated cast iron, more durable and heat-resistant than the coatings of nonstick electric grills.
Temperature control is provided by turning a knob at the right of the cooking surface, so it's easy and intuitive to work with. There's plenty of heat and power to sear and grill effectively, for anything from steaks to hot dogs. You can use it on a tabletop, or spring for Weber's portable cart and use it as a freestanding grill. There's a larger model, the Q2400, which offers more cooking area without extra power to heat it, which is why we give our nod to the smaller Q1400 instead.
The Best Indoor/Outdoor Electric Grill
Some electric grills are meant for indoor use, and others for outdoor use. That leaves a niche for grills that can move from one to the other, like this George Foreman model. Its round cooking surface is a ridged plate like other nonstick electric grills, rather than Weber-style grates, but at 200 square inches, it provides more than enough cooking space (the manufacturer claims that's enough for up to 15 servings, but 10 to 12 is probably more accurate).
The temperature control dial has five settings, which isn't as good as the Weber but still adequate for most purposes. The detachable stand makes it tall enough for standalone grilling, or it can be used indoors or outside on a tabletop or counter. Like most compromises, this one isn't ideal: The stand isn't as solid as you might like, and using it indoors would require a pretty big chunk of counter space. But hey, if you need this kind of versatility, then Foreman has you covered.
The Best Indoor Electric Grill
The Breville Smart Grill is one of the best electric grills out there, a close rival in every way to our top-pick Cuisinart. Both adjust to multiple thicknesses—for everything from bacon to loaded sandwiches—and when opened flat, the Breville offers a slightly larger 260 square inches of cooking space. The Breville's removable plates also have integrated heating elements, for better and more responsive grilling. Unlike the Cuisinart, you won't need to push a "sear" button to crank up the heat after adding food: It will sense that you've put food on the grill, and turn up the heat on its own (that's the smart part).
The grill comes with one flat and one ridged plate, and you can order extras should you wish to go with two griddle plates or two grill plates. You can also set the plates at an angle for grilling (so the fat runs off) or flat, for panini. The lower price of the Cuisinart makes it our top pick, but the Breville is more solidly built and may hold up better in the long run. You can't really go wrong with either one.
The Best Budget Electric Grill
Sometimes you want All The Features. Sometimes you just want something simple that does the job, and this basic George Foreman model is exactly that. It's the current version of the classic Foreman grill, and it's as simple as it could possibly be: Its settings are plugged in (on) and unplugged (off), and there is no temperature control.
That being said, it's perfectly capable of grilling a burger or a sandwich when you need it, and it takes up a very minimal amount of space when you don't. You can even stand it up on its hinge in your cupboard, where it'll take up no more space than a box of cereal. Like the much-costlier Breville, you can keep the traditional fat-draining angle for grilling, or set it flat for sandwich-making. It's tiny, it's inexpensive, and it's perfectly capable of prepping quick and easy meals for one or two people. It's pretty hard to argue with that kind of value proposition.
The Most Versatile Electric Grill
If the little George Foreman grill is a single-purpose tool, the Ninja Foodi XL 651 is its diametric opposite, staking a fair claim to being the most versatile of indoor grills. It's not the biggest—its removable cooking surface provides fewer than 120 square inches of cooking space—but it grills, griddles, air fries, roasts, bakes and even dehydrates, which makes it a powerful choice for anyone who's reluctant to buy single-purpose appliances.
Like our other high-end picks, it can reach 500 degrees Fahrenheit for good searing, but the Ninja's real "secret sauce" lies in its included probe thermometer. Just insert the probe into one of your steaks or burgers, set your desired doneness, and the Foodi will do the rest for you automatically. If you like the Foodi's versatility and don't see yourself making use of the smart thermometer, the Foodi XL 601 provides near-identical cooking functionality minus the "smart stuff," and at a significantly lower price.