What do you do when one of the most prolific players in your garden game becomes unmanageable? It happens to all of us who like to garden – we plant a few zucchini seeds in the spring and marvel when they start to produce. We get out the spiralizer to make zoodles, shred them for breads, roast them with onions, fry them, and even hide them in brownies. And then, seemingly overnight, these cute little versatile veggies become huge 7-pound monsters that take over our garden. (Cue the scary music.)
What then? Throw them away? Add them to your compost pile? Place them on your neighbor's front porch, ring the doorbell and run? Happily, you don't have to do any of that because we have the perfect win-win solution. Use those gigantic squash in this delicious dessert that is not only easy to make but will leave your friends and family swearing up and down that you made this cobbler from apples and not zucchini. We're here to tell you that you truly won't believe your taste buds when you eat this cobbler.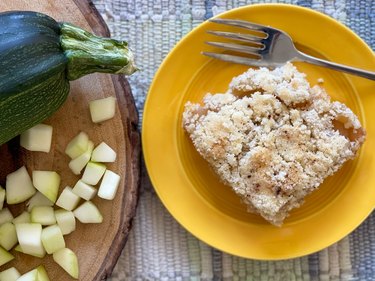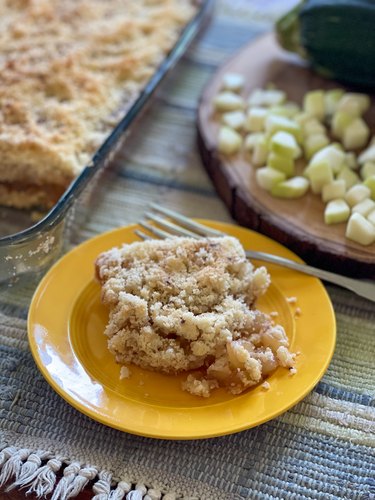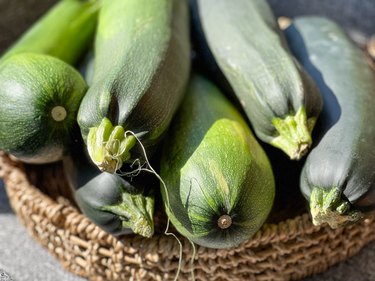 Things You'll Need
1 large zucchini (8 cups peeled, seeded and diced)

2/3 cup lemon juice

1 teaspoon cinnamon

1/2 teaspoon nutmeg

1 cup sugar

4 cups flour

2 cups sugar

1 1/2 cups butter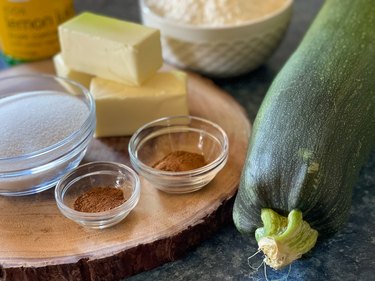 Step 1
Peel, scoop out the seeds and dice one huge zucchini. Place 8 cups of the diced zucchini into a large pan and add 2/3 cup of lemon juice. Cook over medium/high heat for 15 to 20 minutes until the zucchini is translucent and tender.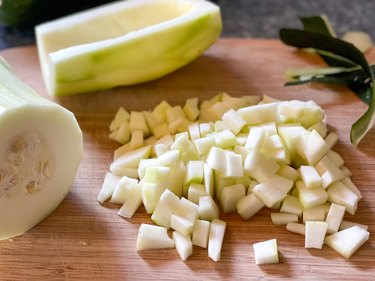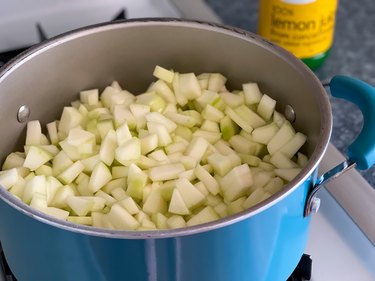 Step 2
While the diced zucchini is cooking, place 4 cups of flour, 2 cups of sugar and 1 1/2 cups of butter into a mixer bowl. Cut in the butter until it is the texture of coarse crumbs.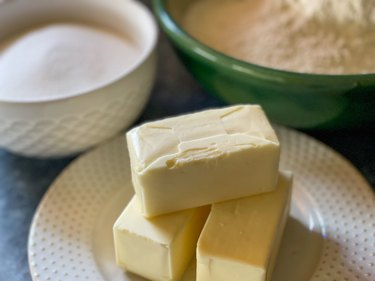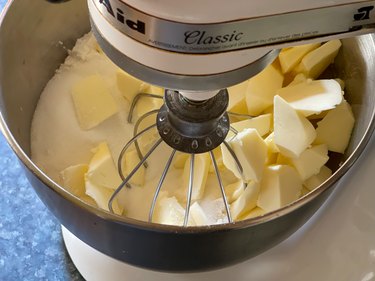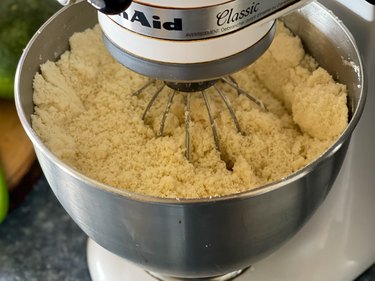 Step 3
When the zucchini is tender, add 1 cup of sugar, 1 teaspoon of cinnamon and 1/2 teaspoon of nutmeg to the pan. Stir and cook for one more minute. Then, stir in 1/2 cup of the flour, sugar and butter mixture to the cooked zucchini. Remove from the heat.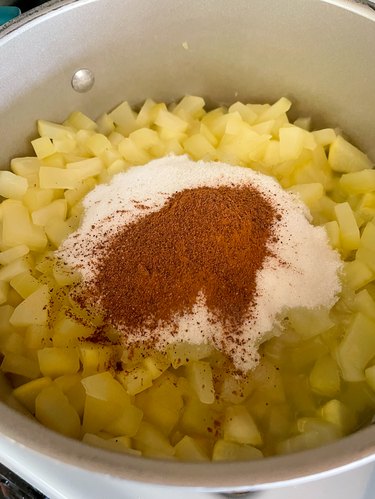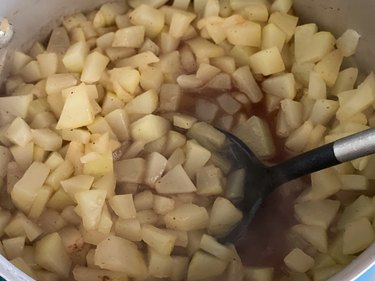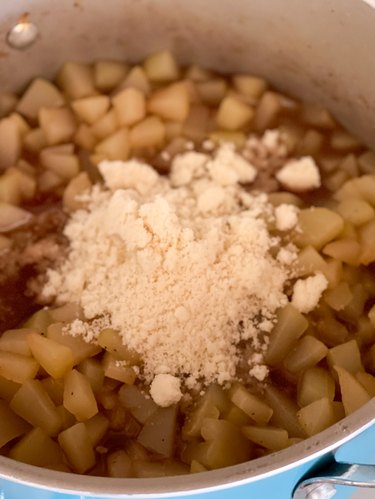 Step 4
Prepare a 9 x 13-inch pan by brushing some butter onto the sides and bottom. Press half of the flour, sugar and butter mixture into the bottom of the pan. Spread the cooked zucchini on top to create the second layer. Sprinkle the rest of the flour mixture on top of the zucchini. Lightly dust the top with a little cinnamon and nutmeg.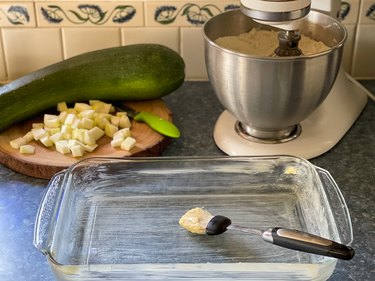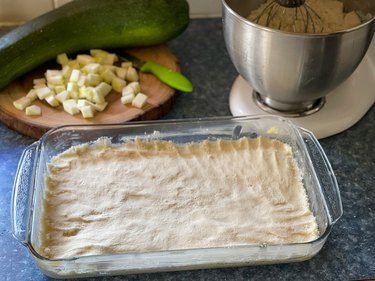 Step 5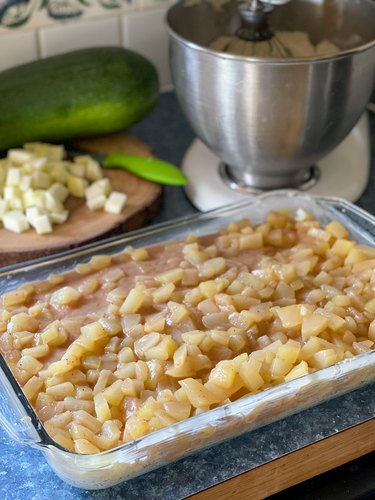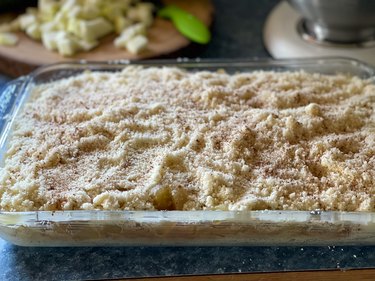 Step 6
Bake in a 350-degree oven for 45 minutes. Let it cool for at least 10 minutes before serving. Serve it hot or cold with ice cream or whipped cream. It will keep in the fridge for at least a week and can be warmed up in the microwave for a delicious fall treat.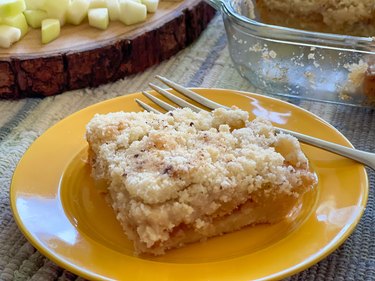 When you take your first bite, you're going to have to remind your taste buds that you peeled and diced those zucchinis with your own hands because you're going to swear this is an apple cobbler. We'll try not to say "we told you so." Enjoy!