For a fun, new autumn condiment, that pairs wonderfully with the rich foods of fall, try making your own pickled apples. Serve them next to a grilled pork chop or top a pulled pork sandwich with these spicy, maple-flavored pickles. Use them for a salad topper, a sandwich garnish, or place them on a colorful charcuterie board full of meats, nuts and cheeses. Not only are these small-batch pickled apples simple to make but absolutely no canning is involved. Just keep them in the fridge for a week or two and make another batch when you're ready. Guaranteed to be a feast for your eyes as well as your tastebuds.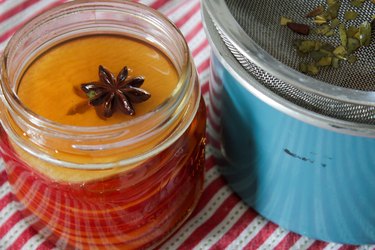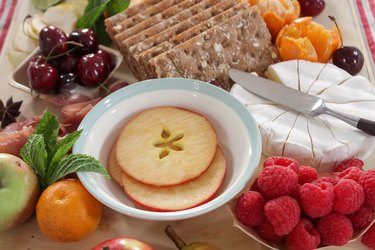 Things You'll Need
2 or 3 Pink Lady apples

Sharp knife or mandolin slicer

Jars and lids

1 cup water

1 cup white or red wine vinegar

1/2 cup maple syrup

Cinnamon stick

2 or 3 star anise

1/2 tsp pickling salt

1 1/2 tsp pickling spice

Small saucepan

Strainer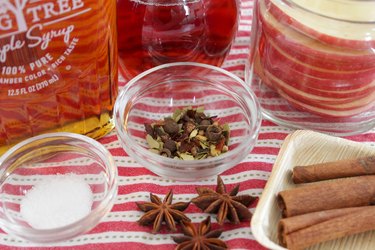 Step 1
Thinly slice the apples. Peeling is an optional step and is matter of personal taste. If you decide not to core the apple so the star shape shows through, be sure to remove any seeds before putting the apples into the jars.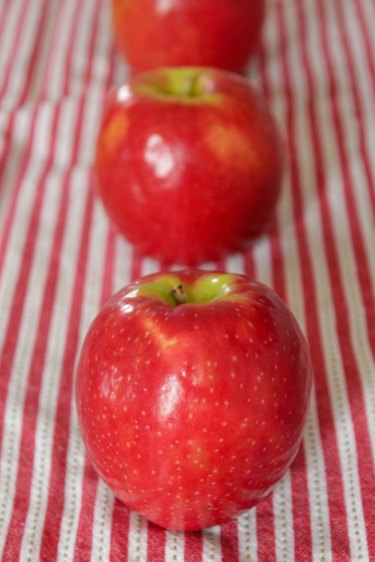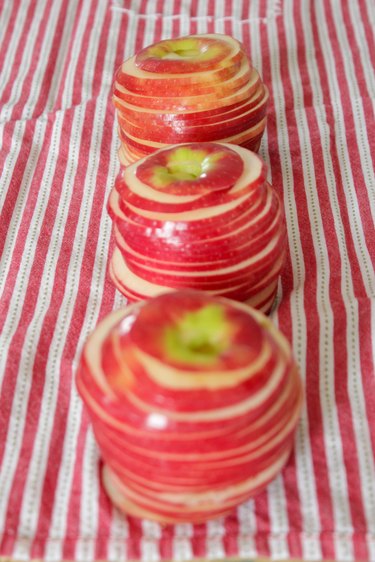 Step 2
Put the apple into a wide mouth jar.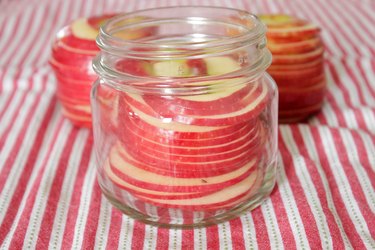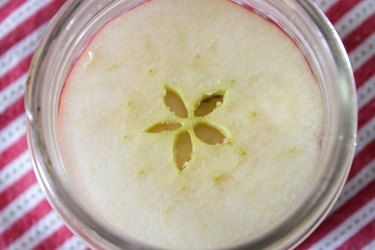 Step 3
To make the brine, mix together the water, vinegar, maple syrup, cinnamon sticks, star anise, salt, and pickling spice in a small saucepan. Boil the mixture for one minute. then turn the heat down to medium/low and simmer for 5 or 6 minutes.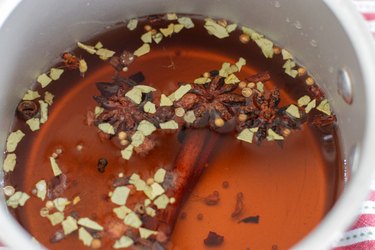 Step 4
After the brine has cooled, strain the liquid and pour over the apples in the jar. Place one of the star anise from the brine into the jar for a fun surprise when the top comes off.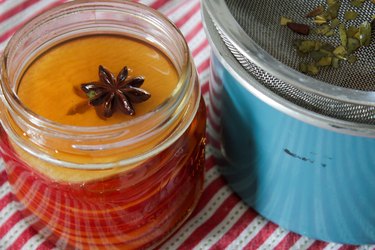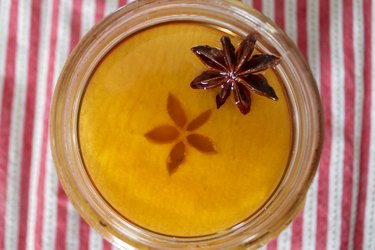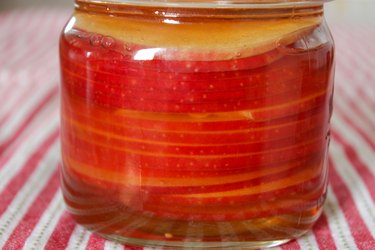 Fall salads, pork sandwiches, autumn dinners, or friendly charcuteries—you're ready for them all with these pretty homemade pickled apples.