Origami, the art of paper folding, gets its name from the Japanese words for "folding" (ori) and "paper" (kami). The classic origami shape with which most people are familiar is the crane, but that's just the beginning of the possibilities. In case you think origami might be too difficult to try yourself, here's some reassuring news: If you've ever made a paper airplane or a fan, you were an origami artist and didn't even know it. Some more great news is that with the help of these kits, you can make an array of origami creations that will delight and surprise. Some kits feature more traditional origami folding techniques, while others include precut paper shapes that you simply fold and assemble. Either way, you'll discover a newfound appreciation for paper crafting as well as your creativity.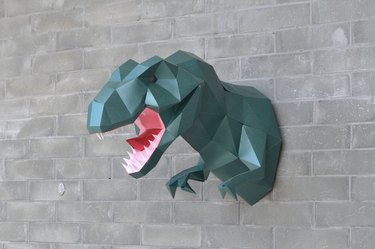 When Japanese paper folding meets Japanese food, what's not to love? This kit includes 30 sheets of origami paper and detailed instructions to make nine different sushi bar menu items, from salmon roe and shrimp to green tea. You'll even get chopsticks, grass décor, sushi trays and sushi plates.
This zen-sational kit is available on Amazon.
Tip
Host an origami sushi-making party to let everyone make their favorite sushi. Then, have real sushi afterward!
For this kit, renowned origami artist John Szinger creates a unique collection inspired by aircraft and spacecraft at the Smithsonian's National Air and Space Museum. The kit includes 48 sheets of origami paper, a 64-page instruction booklet and more than 185 stickers to make 14 projects. Your creativity will soar to new heights as you fold projects ranging from commercial jetliners and rockets to a hot-air balloon and even a UFO.
This out-of-this-world kit is available on Walmart.
Tip
Create a mobile out of all these origami projects or hang them from your ceiling and your room décor will really fly.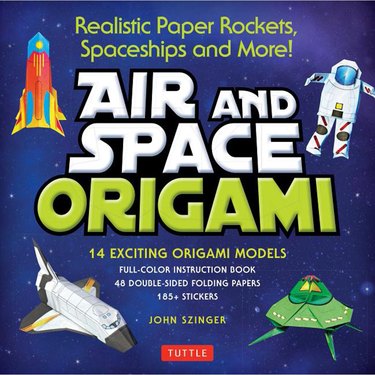 This is no illusion. Faster than you can say "abracadabra," this kit will allow you to transform paper into fun and fabulous magic-related projects. The 80-page instruction booklet will walk you through 17 simple origami projects that you can then use to perform magic tricks. The kit includes 60 origami papers and a DVD with expert paper-folding lessons. It's like getting two kits in one – one for origami and one for magic.
This magical kit is available on Walmart.
Tip
This kit would make a great gift for budding Houdinis.
You don't have to visit Jurassic Park to get your hands on a T-Rex. Just make one from this kit, which will make everyone who sees it scream – not in horror but in delight. Unlike traditional origami kits, this paper-crafting kit includes precut pieces of paper with perforated lines to help you make precise folds. Also included is a corrugated cardboard bottom insole to help give the completed dinosaur more structure and to help it be mounted on the wall. The T-Rex is available in 12 colors.
This epic kit is available on Etsy.
Tip
Take the edge off any potential scariness of the T-Rex by accessorizing it according to seasons and holidays. Add hats, leis, flower crowns, string lights or whatever you'd like to do to old Rexy.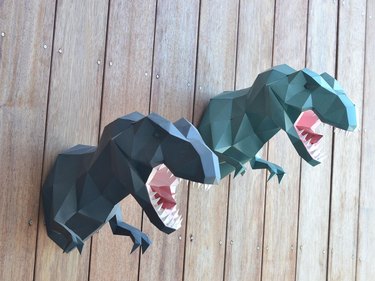 Sure to slither into the hearts of paper crafters, this kit provides everything you need to make one impressive snake. The snake is made from more than 300 individually folded triangles, but luckily for you, the triangles are already assembled. You just need to put them all together to create the snake. You can customize the snake in whatever colors you prefer. There's also a YouTube video with detailed instructions for creating this project.
This fierce kit is available on Etsy.
Tip
Try unfolding the triangles so you can see how they are formed. This way, you can make a lot more snakes in the future.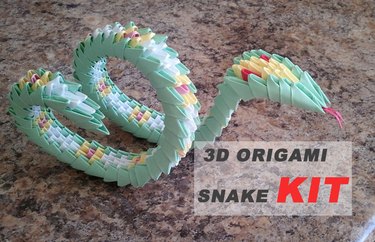 Girligami, the origami kit for fashionistas, lets you "make it work" by creating miniature fashion pieces out of paper. The 60 sheets of origami paper and 64-page instruction booklet will help you sashay your way to 18 origami designs, including pumps, a strapless dress, a lace jacket and even earrings. The papers are also preprinted with guide lines so you can make the right folds every time. It's the perfect way to wake up your inner fashion designer. What's next? Paris fashion week?
This fashionable kit is available on Walmart.
Tip
Once you've mastered the basic designs, decorate paper to create your own fashion collection.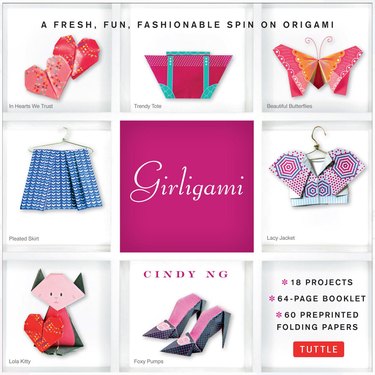 You can't dive into origami without making paper flowers. This kit contains everything you need to make gorgeous flower bouquets. It's packed with goodies: 100 pieces of paper, 30 buttons and jewels, 20 bendable stems and a 40-page booklet. Your newfound ability to make paper blooms will be one of the most useful skills you'll acquire as you use your creations for dazzling home décor and gifts.
This vibrant kit is available on Amazon.
Tip
Top packaged gifts with paper flowers instead of bows for guaranteed "oohs" and "ahhs."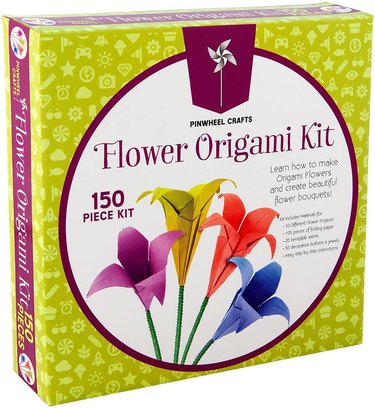 8. Origami Fish and Sea Creatures
Life is more fun under the sea with this collection of 20 designs by some of the world's most famous origami artists. Even if you're a little wet behind the ears when it comes to origami, this kit's diagrams and instructions along with step-by-step videos will help you reel in 20 impressive projects. You'll have all the materials to create a 3D bubble fish, puffer fish, clownfish, manta ray and many more aquatic creatures.
This wonderfully fishy kit is available on Walmart.
Tip
Create a fishing game by sticking magnets to the origami fish so you can try to catch them with a magnetic pole.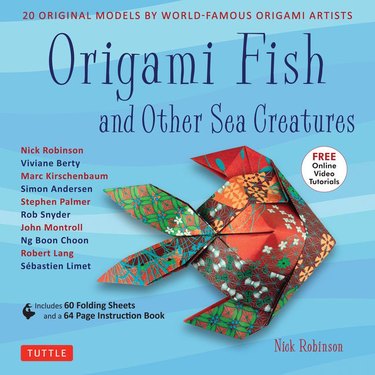 The "boy who lived" is now the "boy who got folded into an origami project." It's really quite amazing that from just paper, you can create a three-dimensional Harry Potter figure. Even a muggle can make this thanks to the kit's 165 pieces of paper and written and video tutorials. A bonus is that the paper is from an eco-responsible source. Dumbledore would definitely approve.
This spellbinding kit is available on Etsy.
Tip
Harry Potter books make a perfect stand for this origami piece.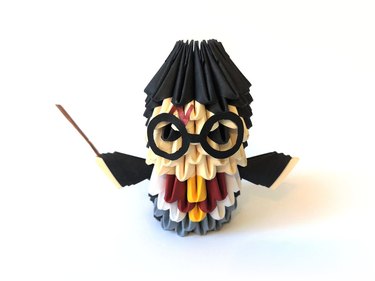 10. Marvel Avengers Origami
Fans of the Marvel superheroes will love this kit that lets you make nine fun projects, including Iron Man, Captain America and Incredible Hulk. Included are 36 character sheets and 39 pattern sheets as well as sticker sheets. Because the artwork is preprinted, you don't need any super powers to make your favorite characters – just fold the paper and assemble. It's a snap. (Oh, maybe that wasn't such a good choice of words.)
This heroic kit is available on Amazon.
Tip
These Marvel pieces also make unique holiday ornaments.
Origami is a fun way to create with just some paper. There's a beautiful simplicity in it and an amazement that comes from seeing what you can make with a few folds of this super-versatile material.