It's hard to put much effort into making breakfast when you're still mostly asleep, trying to get kids ready for school or running late for work. This is why so many of us end up eating energy bars or fast food for breakfast – or worse yet, skipping this crucial meal altogether. With these easy hacks, the promise of a mouthwatering (and easy) breakfast may help you keep your finger off the snooze button.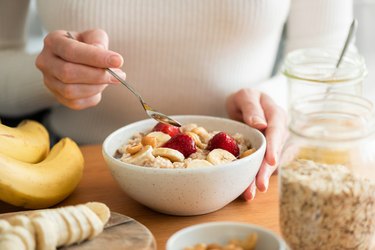 1. Put Everything in the Waffle Maker
Everything tastes better in waffle form. Use a waffle maker to cook crispy breakfast sausage, hash browns and cinnamon roll dough. Your waffle maker can also cook eggs, either plain or with added toppings. Even the pickiest little eaters may accept veggies when they're part of a waffle omelet.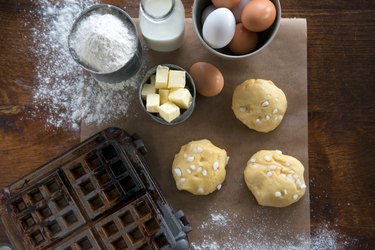 2. Keep Smoothie Bags in the Freezer
A tart, creamy smoothie is the perfect on-the-go breakfast, but during a busy morning, you may not have time to trim fresh strawberries, wash and chop spinach or measure the right mix of chia and flax seeds. Keep individual bags of prepped smoothie ingredients in your freezer. Dump the contents in the blender, add some juice or milk and maybe add a big scoop of Greek yogurt. Using frozen fruit means you can skip using ice.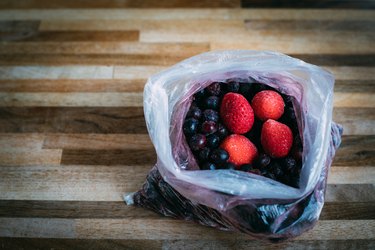 3. Eat Breakfast on a Stick
Only fun foods come on sticks. Ice cream bars, kebabs and corn dogs are all crowd pleasers, and it's no coincidence that they're all served on sticks. Why shouldn't breakfast be more fun? If nothing else, serving breakfast on a stick may make it more palatable to picky kids. Make your own frozen yogurt bars using Greek yogurt and fresh fruit and nuts or put cooked breakfast sausages on sticks and dip them in pancake batter to make deep-fried breakfast skewers.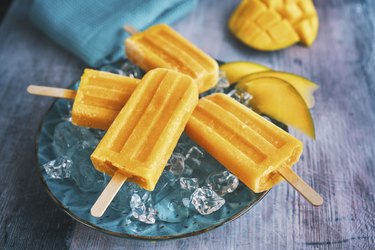 4. Make Big-Batch Eggs for Sandwiches
Some mornings, nothing but a hot, cheesy egg sandwich will do. Prepare in advance for those mornings by keeping a big batch of homemade breakfast sandwiches in the freezer. Blend eggs with milk and seasonings and bake the mixture in a rimmed sheet pan lined with parchment paper. Add toppings, bake until the eggs are set and then cut them into squares and create your sandwiches. Wrap each one individually in plastic wrap and freeze them in an airtight container for up to a month.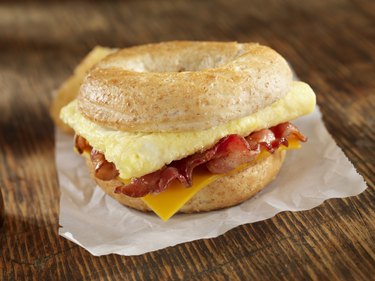 5. Put Your Slow Cooker to Work
Your slow cooker can make a lot more than dinner. Set it up at night and you'll wake up to a fresh, hot breakfast. Use a slow cooker to make overnight oatmeal, cheesy hash brown casserole or a savory egg frittata. You can also try making overnight French toast casserole, but don't be surprised if the smell of warm bread and cinnamon sugar wakes you at 3 a.m.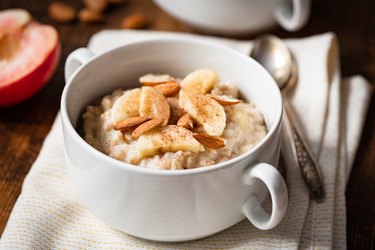 6. Microwave a Mug Pancake
If you can make a single-serving cake in a microwavable mug, doesn't it make sense that you could prepare a pancake this way too? The microwave is the quickest way to achieve the taste of fresh, made-from-scratch pancakes. Mix a little flour, milk and a few other ingredients in a sturdy mug and 60 seconds later, you'll be drizzling maple syrup over your breakfast.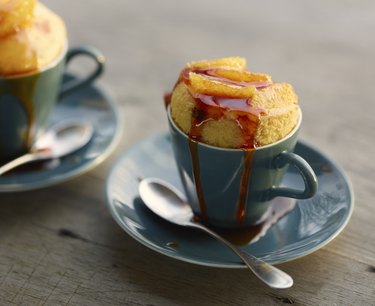 7. Make No-Bake Energy Bites
Are you not big on baking or cooking? You can still whip up a nutritious homemade breakfast. No-bake energy bites come together with just oats, honey or maple syrup, nut butter, flax seed and nuts or chocolate chips. Go ahead and make a big batch – just don't pretend you're only going to eat them during the breakfast hour.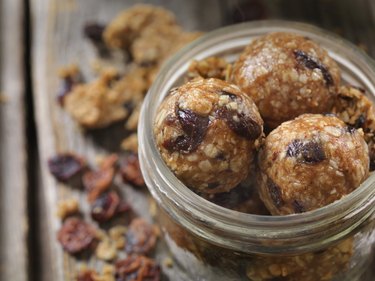 8. Transform Leftovers With Eggs
No matter what you had for dinner last night, there's a good chance it would make a tasty breakfast this morning. Adding eggs can transform any number of savory dishes. Chop up leftover meat and mix it with egg to make a simple frittata, put a few fried eggs on a bed of leftover steamed veggies or softly scramble eggs and mix in plain leftover pasta and plenty of Parmesan cheese while the pan is still on the heat.
9. Keep Egg Muffins in the Freezer
Mini egg muffins are a perfect way to use up leftover veggies, meat and other odds and ends in your fridge. They'll keep in the freezer for several months. Egg muffins are delicious hot but nearly as good at room temperature, so these are a perfect grab-and-go breakfast treat. Move a few from the freezer to the fridge at night and they should be nearly thawed by breakfast time.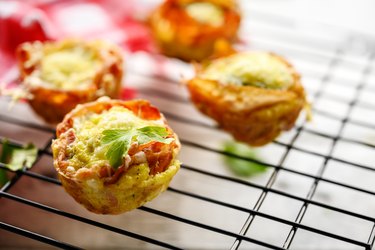 Breakfast = good. Cookies = good. So, why did it take so long for us to embrace the concept of breakfast cookies? Sure, something loaded with sugar and chocolate isn't the most nutritious choice for the first meal of the day. However, when your breakfast cookies are made with whole grains and nuts and sweetened with applesauce or mashed banana, they're a no-guilt complement to your morning cup of coffee or tea.