A woman's place is in the woodshop! Woodworking has long been seen as a man's domain, which is why we're celebrating these 10 influential women woodworkers. They're all using social media to share their skills with beginning builders and to show a new generation of little girls just how cool woodworking can be. Be warned – once you start following these female groundbreakers, you may end up with a new obsession (and lots of splinters).
Rachel Metz is part carpenter and part designer. This California craftswoman tackles a range of projects, like decorating a mini bus turned tiny home and building her desert dream home in Joshua Tree. She chronicles her DIY projects on her successful YouTube channel, "Living to DIY With Rachel Metz." Follow her socials for the carpentry projects and stay for the photos of her impossibly cute bulldog.
Based in the Bay Area, Melanie Abrantes has been making sustainable home goods since 2013. Her passion for whittling led her to start Mel's Carving Club, a subscription box service that lets home artists learn to whittle their own works of art. Her Etsy shop is stocked with delicate vases, bowls, carving supplies and copies of her book "Carve: A Simple Guide to Whittling."
Ashley Basnight is the creative force behind Handmade Haven, a DIY blog that takes beginners through all the basics of getting started with woodworking. From a kid's play kitchen to a DIY shoe cabinet, Ashley can show you how to make just about anything you might dream of building. She has serious skills. You may have seen her as a contestant on NBC's show "Making It." Oh – did we mention that she's also a software engineer by day?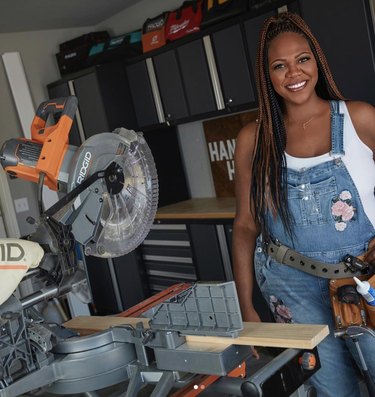 When you scroll through Ariele Alasko's Instagram feed, you'll see shot after shot of delicate wooden mobiles, hand-carved bowls, rustic wooden brushes and even shots of her adorable dog, Mazie. What you won't see? Shots of the artist herself, who lives a private life on the West Coast.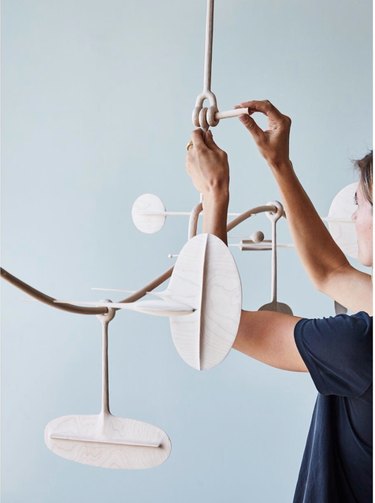 Anika Gandhi's Instagram bio proclaims, "If I can do it, you can too!" She aims to empower and inspire beginner woodworkers through her active YouTube community. If you want to learn to use a certain power tool or try your hand at a simple woodworking project, like a DIY spice rack, Anika will talk you through it.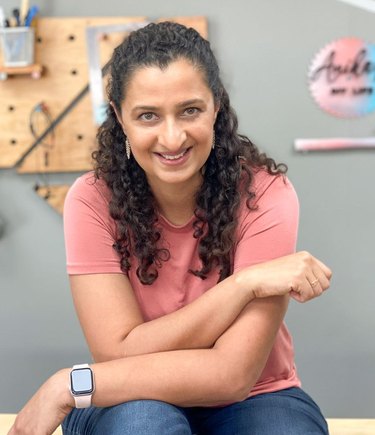 Aleksandra Zee started as a display artist for Anthropologie before moving into a woodworking career. She's known for her signature geometrical wood pieces and sells both premade and custom pieces through her website. Aleksandra cites the colors and textiles of the desert as an inspiration for her work, and it's easy to see that influence in every piece.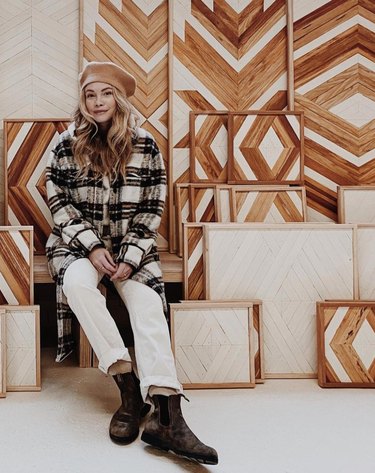 Katie Gong does a little bit of everything. She's a woodworker, installation artist, furniture maker, interior designer and soon-to-be mom of two. Working out of her northern California studio, Katie makes delicate wood sculptures in braid, knot and ring shapes. They look simple until you start to think about how difficult it is to make wood curve into those shapes. (The secret, apparently, is steam.)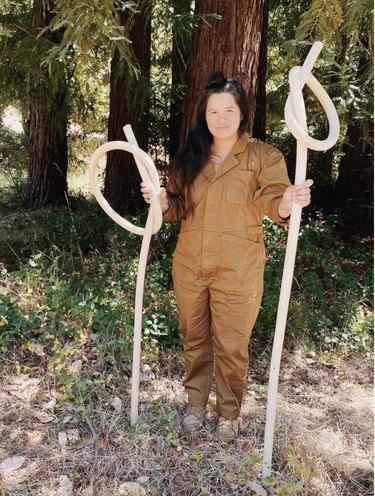 If you need custom wooden furniture in New York City, Paige Olivia Dotsy is your girl. She's a self-taught furniture maker who acquired her first skills while helping her dad with household projects as a child in Texas. Now, she runs Olivia Oak, making gorgeous dining tables, media consoles and other furniture from American hardwoods.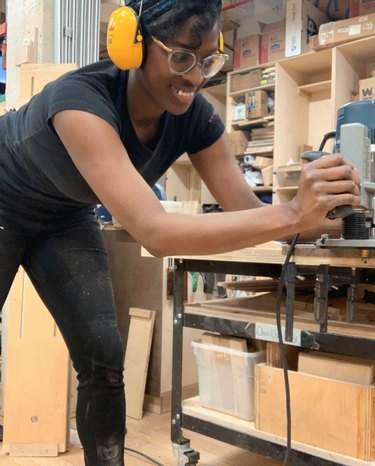 We're not entirely sure where Sam Raimondi finds time to maintain a career as a full-time psychologist and run her hugely popular DIY Huntress channel on YouTube. Working out of her tiny "Shed Shop" on Long Island, Sam saves her woodworking and renovation projects for the weekends. Check out her series of videos on projects that only require three tools or learn the basics of making art pieces with wood and resin.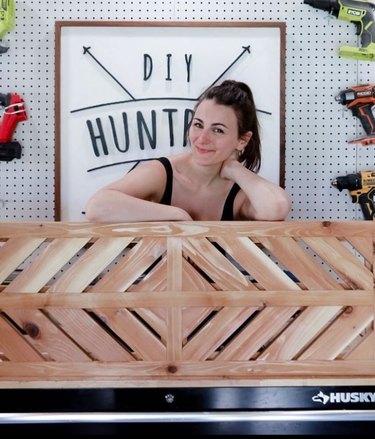 Known as the "wooden maven," Char Miller-King is a Georgia-based woodworker, writer and mom of four. If you're the kind of person who appreciates instruction videos about jigs being set to Will Smith's "Gettin' Jiggy Wit It," you're going to like Char's Instagram feed. She shares her woodworking skills with others as a woodshop teacher at her local Decatur makerspace.