If you enjoy the change of the season with the cooler air, the autumn colors and the feeling of a little danger lurking around every corner, then you're ready to start bewitching your favorite digs for Halloween. It could be as simple as changing up a few pillows and this not so itsy-bitsy DIY Spider Web Pillow will create that spooky vibe you're going for. Just grab your broomstick and head to the nearest market for some black felt and a little white thread and your couch or front porch will be "spiderrific" in no time.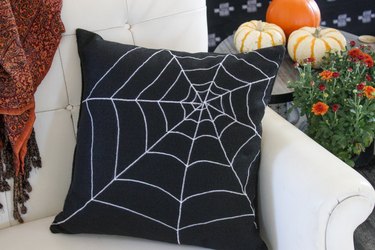 Things You'll Need
Two 17 1/2-inch square pieces of black felt

White chalk

White thread

Sharp scissors

16 1/2-inch pillow form

Pins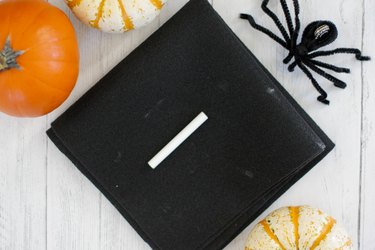 Step 1
Draw an off center spider web with chalk on one piece of felt. Start by drawing straight lines radiating from an off center point. Then starting close to the center, draw arched lines connecting each of the straight lines. Keep drawing outward as you go from line to line.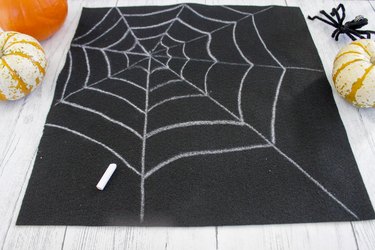 Step 2
Change your machine to a zig zag stitch and the smallest length stitch you have on your machine. Sew along all of the chalk lines.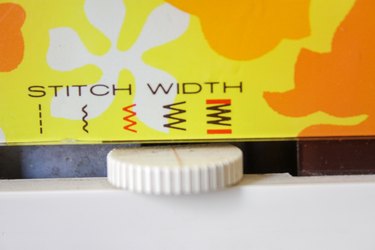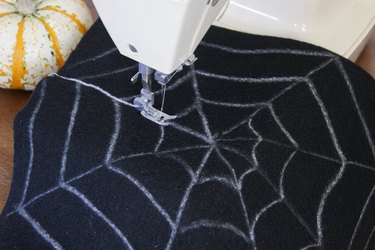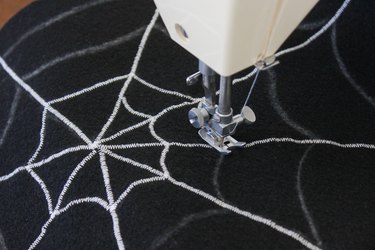 Step 3
Place the two pieces of felt with right sides together and pin in place. Sew and leave a 12-inch opening in one side.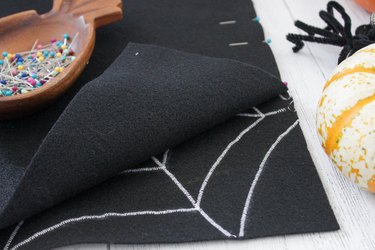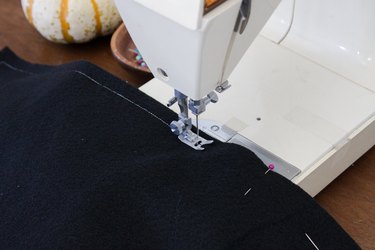 Step 4
Clip all four corners to reduce bulk.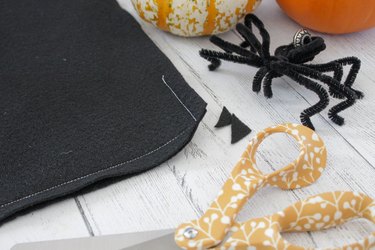 Step 5
Turn the pillow right side out by pulling it through the opening. Push out the corners with a pencil or a chopstick.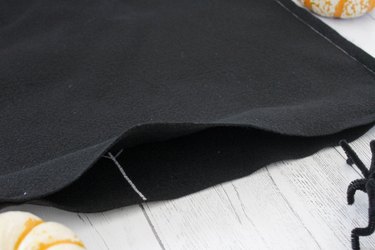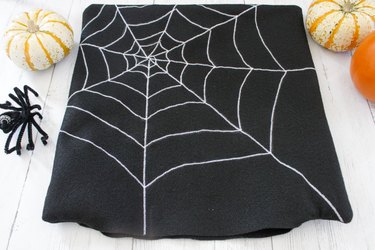 Step 6
Insert the pillow form into the opening. Pin and sew the opening closed using a zig zag stitch. Be sure to remove the pins as you sew.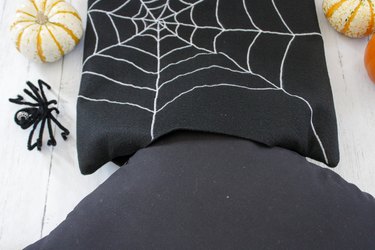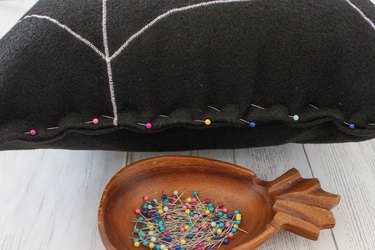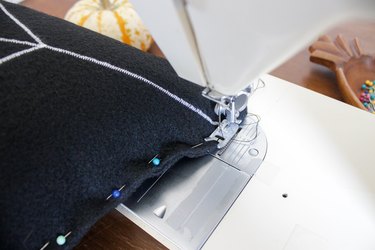 Now you've got it, so haunt it!