Moon sand play dough just sounds like tons of fun! It crumples like sand and can come back together to a dough-like consistency to mold imaginative creations. You just need two ingredients to make this magical wonder come together in no time.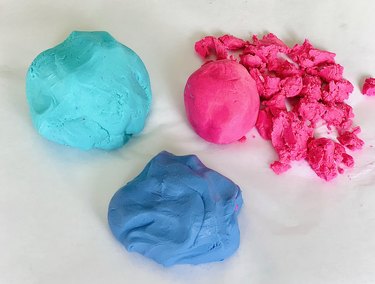 Things You'll Need
Vegan/Natural Food Color (Optional)
Step 1: Mix Ingredients
The ratio you want to use is two parts corn starch to one part conditioner.
You can get a healthy size batch by starting with 2 cups cornstarch and one cup conditioner.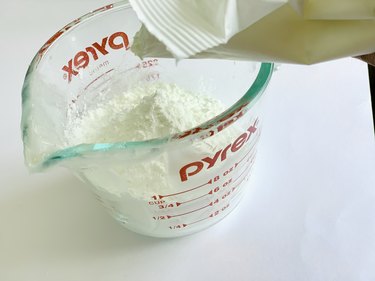 Add the conditioner to a mixing bowl. Stir in the cornstarch a little at a time. It will mix better without producing lots of clumps. It works well to add one cup of flour and continue adding from there.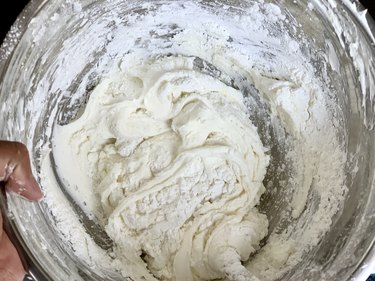 You can initially start mixing with a spoon, but once all the cornstarch is in, you'll want to work the moon dough with your hands. This will help it come together better and also give you a good indication of when it's finished. Once it stops sticking to your hands, you'll know it's done.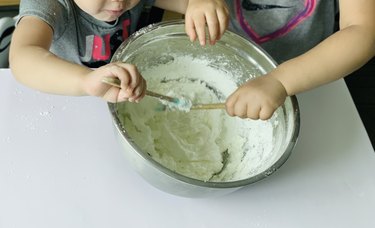 You don't want this consistency….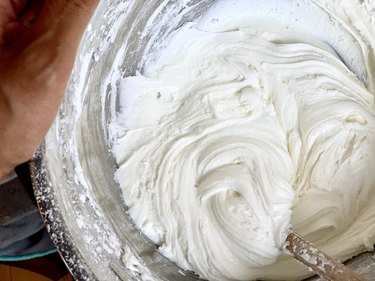 ...this looks more like cake batter and that's not what we are going for. It's way too sticky!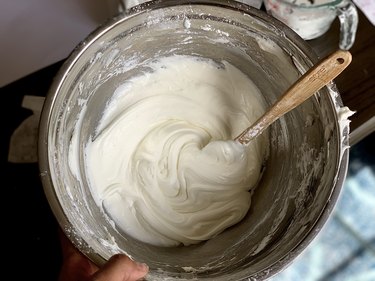 You can stop mixing when you get to the consistency below. It's a lot thicker and you can see trains of "Moon Sand"!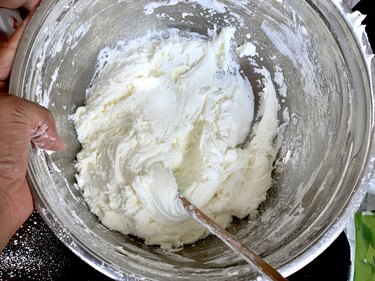 Start playing with your moon dough from here, or take it one step further and add color.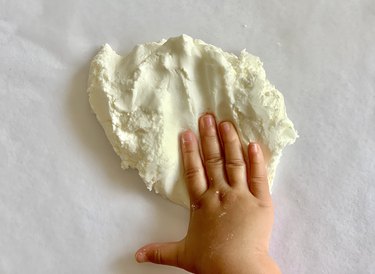 Step 2: Add Color
Vegan or natural food coloring work best. Parents can rest easy knowing children can safely mix the color in and and play with their moon dough! Separate your moon dough mix into 2-3 piles.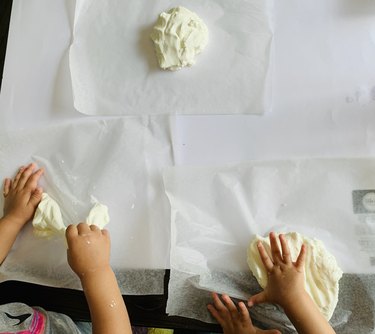 Add one drop of food coloring and mix it throughout. If you'd like a more concentrated pigment, add several drops.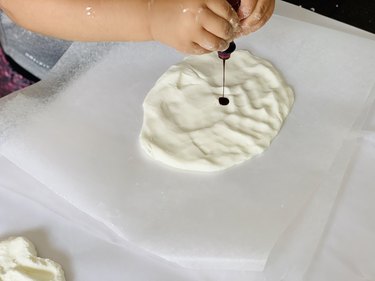 Tip
If you are feeling really ambitious, you can try making natural food coloring with fruits, vegetables and other items around your home. Take a look at the color list below:
Pink: strawberries or raspberries
Red: beets or tomato
Orange: carrots, paprika or sweet potato
Yellow: saffron or turmeric
Green: matcha or spinach
Blue: red cabbage mixed with baking soda
Purple: blueberries or purple sweet potato.
Brown: coffee, tea or cocoa
Mix well to make sure all the color has been worked through the moon dough.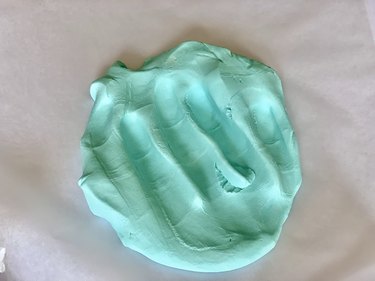 Kids love moon sand because it can crumple like sand or take the form of play dough. Parents, if you are thinking about getting your children kinetic sand or play dough, this homemade DIY is the perfect marriage of the both of them! The texture feels really nice, it's cool to touch and smells really good if you use a scented conditioner.
Step 3: Store Moon Sand Play Dough
To keep your new moon sand play dough fresh, store it in zip-lock bags or air tight storage containers. See tips below to give your dough a refresh between uses if needed.
Tip
If dough seems to be too dry, add more small amounts of conditioner to get it to soften. Start with a teaspoon and keep adding until the consistency is still thick but more binding than it was previously. It should not stick to your fingers.
If dough is too moist where it's sticking to your hand, add in small amounts of cornstarch to get a thicker consistency. Start with one teaspoon at a time.
Warning
Recommended for children 2 and up. This activity should be highly supervised by an adult so children do not ingest.