You can never truly appreciate toilet paper until all your local stores are sold out of it. It's just one of your usual grocery-list staples that might not be available now when you need it. This is the time to get creative! Some of the things you already have on hand can be transformed into handy substitutes for the things you're going without.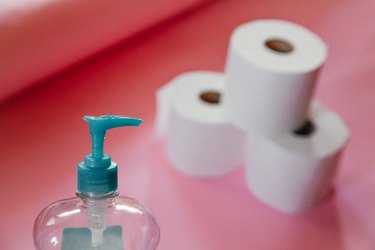 Hand sanitizer is incredibly in-demand right now, so your store shelves are likely to be empty. Make a DIY version to kill germs when you're somewhere without access to soap and water. This homemade hand sanitizer is made with rubbing alcohol, aloe vera and peppermint essential oil. Put small amounts in plastic bottles to carry with you when you have to go out.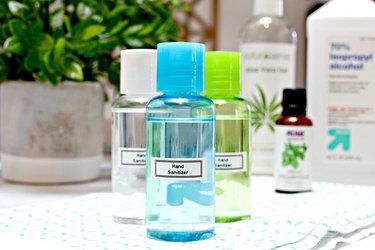 Harry Potter might be able to summon toilet paper from thin air. Here in the real world, it's not quite that simple and definitely not that quick. That said, crafty types can make their own toilet paper by hand, starting with newspaper. It's a labor-intensive process that involves turning the paper into pulp, forming it and letting it dry in the sun. But when you're done, you'll feel like you've earned some sort of scouting merit badge.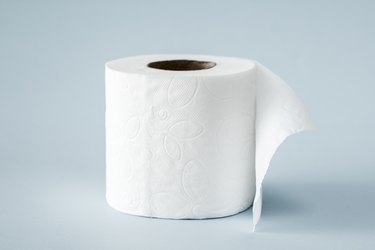 Now more than ever, regularly disinfecting surfaces is critically important. If you're out of the store-bought type, use your own two-pronged approach to disinfecting. This natural disinfectant is created by spraying surfaces first with vinegar mixed with essential oils, and then with hydrogen peroxide. It's an effective method, but be very careful: these two substances can be dangerous if mixed together in the same bottle.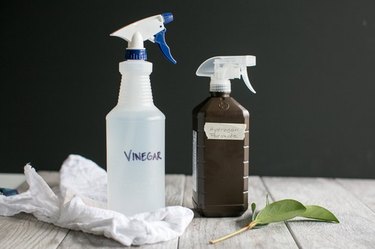 4. Non-Toxic Reusable Cleaning Wipes
Can't find disposable cleaning wipes? Make your own reusable versions to use over and over again. They're not the best choice for disinfecting, but these DIY cleaning cloths use Castile soap for gentle cleaning. They're perfect for wiping up messes and can be tossed in the washing machine.
When you're already worried about germs, watching your child gnaw on a toy could send your anxiety to an 11. Keep toys as clean as possible by creating this toy disinfectant spray. It's strong enough to kill germs but made with nontoxic ingredients that are safe around kids.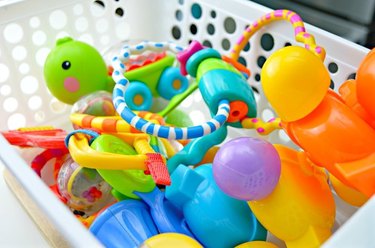 6. Car Interior Cleaning Wipes
While you're spritzing and wiping down every surface in your home, don't forget about the interior of your car. There are germs lurking in there that you'd probably rather not think too much about. This DIY method for making car wipes is pretty genius. It's portable so you'll always have wipes handy when you need them.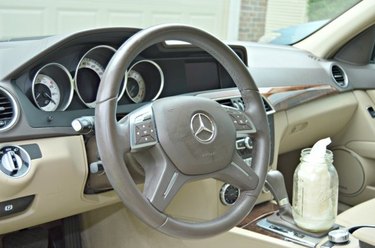 7. Glass & Mirror Cleaning Wipes
Like the inside of your car, your mirrors and windows are places you might overlook while trying to combat germs. It's easy to remember to clean these surfaces when you've made a dedicated batch of cleaning wipes for mirrors and windows. Repurposing an old baby wipes container makes it simple to make a batch of easy-grab wipes. Plus, the sealed container will keep these wipes damp for months.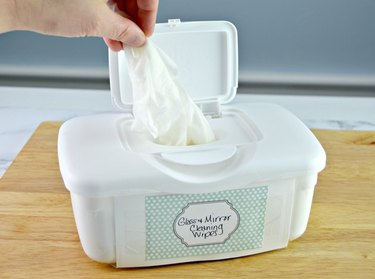 Have you looked closely at your walls in natural sunlight? Never mind, don't answer that; no one wants to confront how many smudges and marks are covering the walls in the busiest rooms of the house. Just get rid of them, and quickly. These wall cleaning wipes will keep your home looking like the painters just left.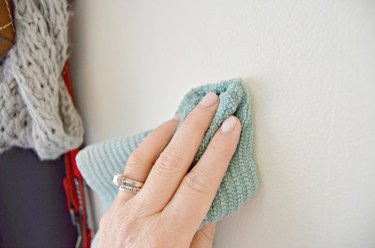 In addition to every cleaning product under the sun, almond milk is one of the things that's running short right now. Why not using this experience as a reason to try making your own almond milk? If you have raw almonds, filtered water and a few basic kitchen appliances, you should have everything you need to blend a batch. You may never go back to store-bought.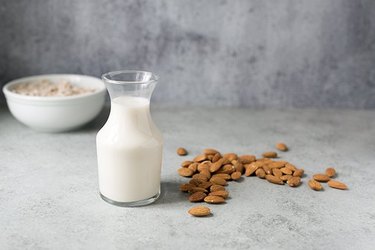 When times are tough, bread is always there for us. It's hard to feel too upset when there's a loaf of crusty sourdough in the oven and your home smells heavenly. It takes awhile to nurture your own sourdough starter, so if you're stuck at home, now's the perfect time to get started. Get ready to dazzle your friends with your newfound bread-making prowess.