Diligent hand washing is always your first line of defense against the spread of illness, but when soap and water aren't available hand sanitizer is an excellent stopgap. But what you may not have know is that its alcohol base and antibacterial ingredients make it a potent germ-killer with a surprising number of uses that don't involve your hands.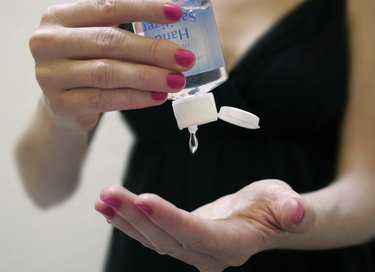 1. Clean & De-Fog Mirrors & Other Glass Surfaces
Of all the glass surfaces in your house, your bathroom mirror is the most prone to getting gunked up. Spatters of everything from toothpaste to hand soap can get on it in day-to-day usage — especially if you have kids — and it can grow a haze from spray-in hair products. One of hand sanitizer's many virtues is that it makes an excellent cleanser for your mirror and other glass surfaces, cleaning off all of these sources of spatter and many more. Just wipe it on with a paper towel or soft cloth, and then wipe it off again. As a bonus, it'll help keep your mirror from fogging up when you shower.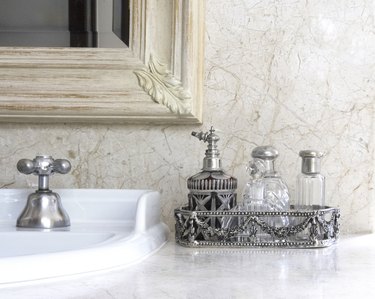 2. Take the Itch Out of Bug Bites
Nothing is as good for the soul as an opportunity to get out into the fresh air to relax, unwind and have fun. Unfortunately, that's only until the bugs show up. Mosquitoes, black flies, chiggers and dozens of other blood-sucking little pests lurk everywhere — and while modern repellents are highly effective, they're not perfect. Whenever you bring home a set of pink and itchy bite marks from your weekend away, reach for the hand sanitizer. Dabbing the cooling, astringent sanitizer onto each welt will help soothe the itch and burn, and reduce the inflammation. In a worst-case scenario, it can also help keep the bites from getting infected.
3. Remove Stuck-On Labels or Adhesive
Removing stuck-on labels and price tags from your latest "finds" when you get home from the store can be a bit of a trial. So is getting the gunk from a wall or a piece of furniture after you've had tape on them as part of a reno or DIY project. Hand sanitizer is a remarkably efficient way to remove these and other kinds of adhesive. Just apply your sanitizer to the affected area, let it rest for several minutes to soften the adhesive, and then wipe it off with a dry cloth. You may need to repeat the treatment for stubborn adhesives, but eventually the sticky mess will come off.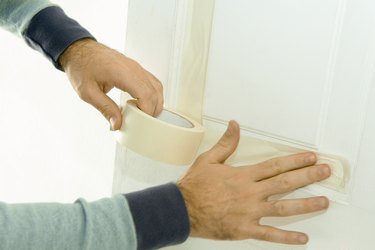 4. Wipe Fingerprints From Stainless Steel
Those oh-so-trendy stainless steel appliances bring a modern, pseudo-commercial look to any kitchen. Unfortunately, they're also fingerprint magnets, and in any home where the kitchen actually gets used — especially by little ones — the constant smudges and smears can be maddening. Department stores sell specialized cleansers for stainless steel, but the bottle of hand sanitizer you've already got works just as well. Squeeze sanitizer onto a soft cloth and wipe it over the affected areas to remove fingerprints (regular and extra-greasy) with ease. It works on glossy stone countertops as well, though you should only use clear sanitizer on porous surfaces like marble.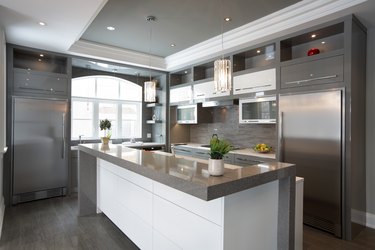 5. Remove Paint and Nail Polish
There are a lot of things you won't need to carry in your purse if you already have hand sanitizer, and one of them is nail polish remover. When you want to start over with a clean slate, just rub sanitizer over the affected nail or nails and let it sit for a few minutes, then wipe it off. It's equally effective at removing paint, whether you've gotten it on your hands, your clothes or your furniture. It can even clean paint spatters from your running shoes. It's always best to use clear hand sanitizer when you're removing paint from a fabric, and test it first in an area that won't show just in case it affects the fabric's coloration.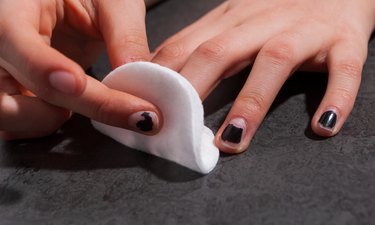 6. Clean Your Keyboard and Mouse
If you spend any time at your computer at all, your mouse and keyboard will accumulate oils from your skin which, in turn, attract dust and harbor bacteria. You could clean and disinfect them with rubbing alcohol or spray disinfectants, but using free-flowing liquids with anything electronic is a very bad idea. Hand sanitizer is the perfect alternative: It's still based on rubbing alcohol, but because it's a gel, it's much less risky to use on your mouse and keyboard. Also, because of its added antiseptic ingredients, it's more effective at killing bacteria than alcohol alone.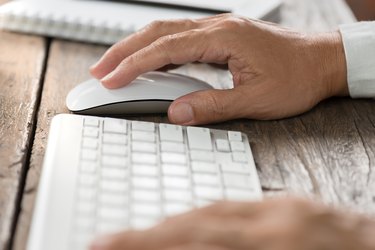 7. Sanitize Nasty Surfaces in Public Places
During cold and flu season, being out in public means exposing yourself to all the viruses that might be making the rounds in your community. Some stores provide sanitizing wipes for their shopping cart handles, but many do not. Your handy, pocket-sized bottle of hand sanitizer can make up that lack, and help protect you from random germs. Squirt a little bit of sanitizer on a tissue to wipe down cart or basket handles, doorknobs, faucets or even toilet seats. The alcohol and disinfectants in your hand sanitizer will clean and sanitize the surface, before your skin actually needs to make contact.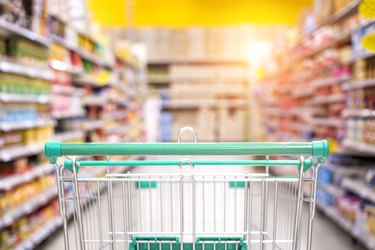 8. Clean and Your Personal Electronics
You may think of (ahem) certain fixtures and surfaces in your bathroom as being the most germ-ridden spots in your house, but the sad truth is that this distinction very often falls to your personal electronics. Your phone, earbuds and specialty devices like VR headsets are all magnets for perspiration, dirt and oils from your skin, and the warmth and moisture of your hand or ear make them a perfect incubator for bacteria. To clean them, squeeze hand sanitizer onto a tissue or soft cloth and use this to wipe down all of the surfaces on your device. If your phone lives in a case, pop it out and use the sanitizer to clean both the edges of the phone and the interior of the case itself. As a bonus, the sanitizer leaves your screen looking extra clean and bright.