We love providing our readers with inspiring, crafty and creepy Halloween DIY inspiration, but what we love even more is seeing your creations! For the second year in a row, we asked our Facebook community to show off your most creative Halloween pumpkin decorations and we were truly blown away by your work.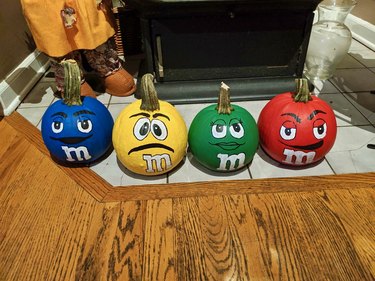 We received tons of entries showcasing masterful carvings, vibrant paintings, spooky adornments and more. After carefully considering elements including originality, theme and craftsmanship of all submissions, our team narrowed it down to two finalists that went head-to-head on our Facebook page where fans voted on the winner. The competition was neck and neck throughout the entire voting period, and we are excited to congratulate Diane Fernandez for ultimately claiming the top spot for her M&M's pumpkins. We hope this victory is as sweet as your chocolate-inspired gourds!
Thank you to everyone who participated in our Halloween pumpkin contest this year, and be sure to like and follow eHow's Facebook page for more upcoming contests and DIY inspiration.