When the finishing touches on the costumes have been made, the spooky treats are baked, and the creepy decor is up on the front porch, it's finally time to get your pumpkin carving game on. We asked our Facebook community to share your stylishly fun jack-o-lantern ideas for our annual Pumpkin Decorating Contest and you clearly delivered! Get a load of some of the creative jack-o-lanterns that adorned our news feed this month. Happy Halloween!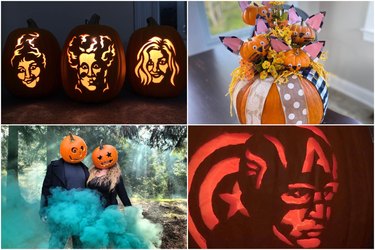 'Hocus Pocus' Sanderson Sisters Pumpkins by Angela Kaye Rickmers
​Hocus Pocus​ fans will be delighted when they step up onto Angela Kaye Rickmers's porch this year and are greeted by some Sanderson Sister Pumpkins. Full of whimsical fun, these pumpkins will not only put a smile on your face but, trick or treaters beware, they might even put a spell on you.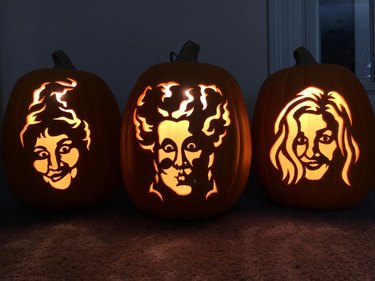 Crafty Kitten Pumpkins by Dawn Sales
You can never go wrong with a litter of adorable kittens. When Dawn Sales combined kitty cuteness with one of our favorite holidays ​​and​​ googly eyes, we knew she had a winner for sure. Meow, meow, magical!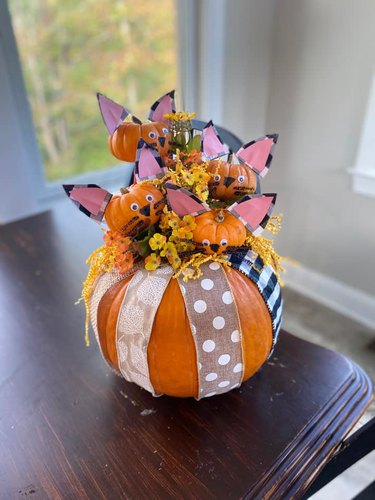 Pumpkin Head Couple's Costume by Melissa Marie
Who said carved pumpkins could only sit on your front porch? Melissa Marie mixed it up big time by placing some toothy-grinned gourds on her head and actually made these pumpkin heads a wearable part of a couple's costume. Seriously! Who knew?!
'Captain America' Pumpkin by Donna Marshall
Trick-or-treating just wouldn't be complete without a superhero or two. Donna Marshall's friendly neighborhood crime-fighter pumpkin, Captain America, definitely holds some squash superpowers in our book.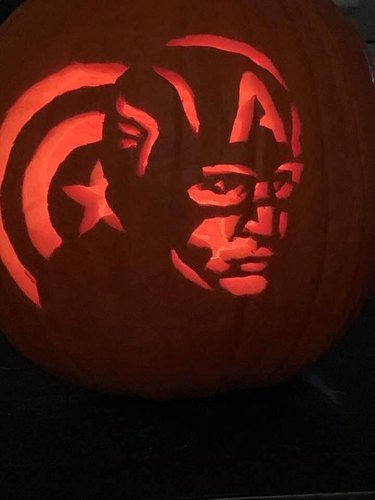 A big thank-you goes out to everyone who participated in Crafty Pumpkin Spotlight 2021. We hope you had as much fun creating your masterpieces as we did seeing your works of art. Be sure to stay tuned for more upcoming holiday contests by liking and following our Facebook page!