This delicious dish pulls triple duty. Need a quick weeknight dinner that even the kids like? Done. Need an easy, crowd pleasing appetizer for the game? Or a last minute way to feed a crowd? Done and done! This is a recipe you'll definitely want to bookmark ASAP.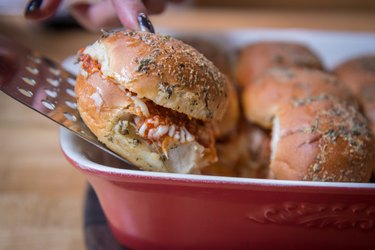 Things You'll Need
12 frozen meatballs

1 jar marinara sauce

12 dinner rolls

3 tablespoons butter, melted

1 teaspoon garlic powder


½ teaspoon salt


Italian seasoning (i.e. basil, oregano, thyme)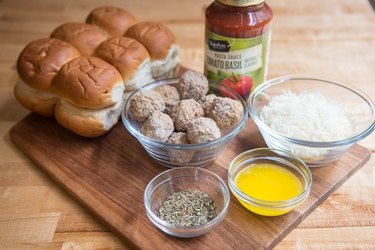 Step 1
Preheat oven to 350°F. Add the sauce and meatballs to a pot. Cook over medium high heat until meatballs are cooked through.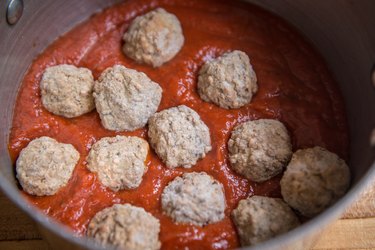 Step 2
Slice the rolls horizontally to resemble slider buns.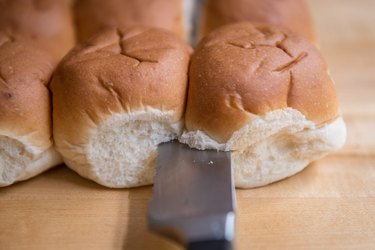 Step 3
Add the bottom of the buns to a 9x13" baking pan.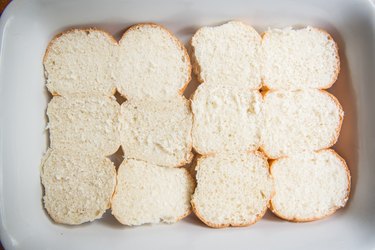 Step 4
Spoon the meatballs along with some sauce onto the center of each roll.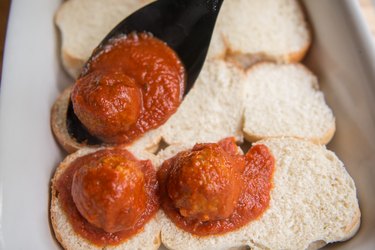 Step 5
Top the meatballs with mozzarella cheese.
Step 6
Place the top half of the rolls on top of the meatballs.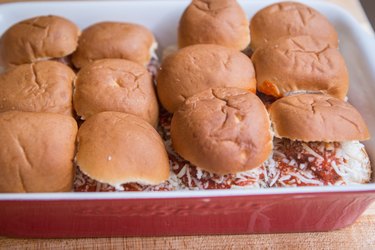 Step 7
Stir together the melted butter, salt, garlic powder and herbs. Brush the top of the rolls with the butter mixture.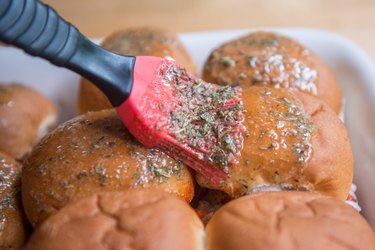 Step 8
Bake at 350°F for 15-18 minutes or until the cheese has melted. Serve warm and enjoy!