Classic creamed spinach is a marvelous dish for serving alongside your favorite entrees. The creamy, flavorful dish only requires a handful of basic ingredients to make and no more than 30 minutes to prepare. Bonus points: You can make a huge batch for the holidays or for larger gatherings when entertaining guests. The creamed spinach saves very well in the refrigerator, making it a great make-ahead option for those who like to do some meal prep.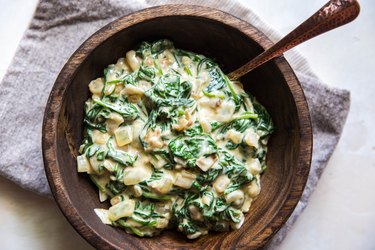 Things You'll Need
2 tbsp olive oil or avocado oil

1 medium yellow onion, chopped

3 cloves garlic, minced

1/4 tsp ground nutmeg

1 Tbsp all-purpose flour

1/2 tsp sea salt

1 cup heavy whipping cream

1 cup grated parmesan cheese

5 ounces fresh baby spinach
Step 1: Sauté the Onion and Garlic
Chop the onion and add olive oil to a stock pot.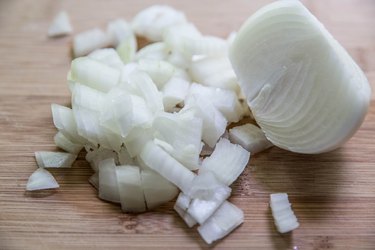 Heat the oil over medium and add the onion. Sauté, stirring occasionally until onion begins to brown, about 8 minutes.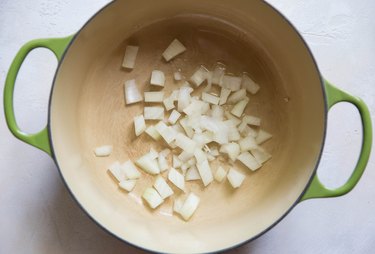 While the onion is sautéing, chop the garlic.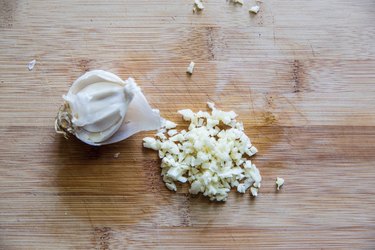 Add the garlic and continue sautéing until fragrant, about 2 to 3 minutes.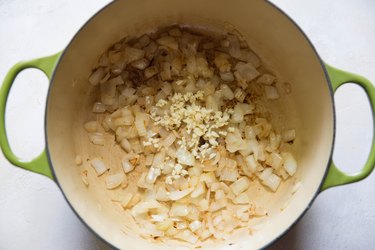 Step 2: Make the Cream Sauce
Reduce the heat to low and add the flour, nutmeg and sea salt to the stock pot. Stir well to combine.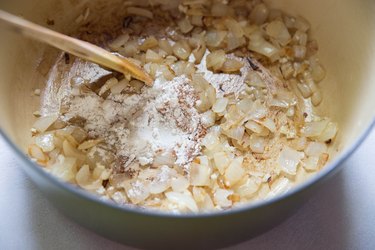 Slowly add the heavy whipping cream, stirring constantly.
Stir mixture well and continue cooking until thick, about 1 to 2 minutes.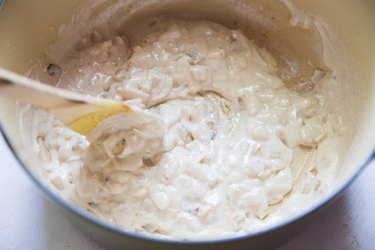 Add the grated parmesan cheese and stir well.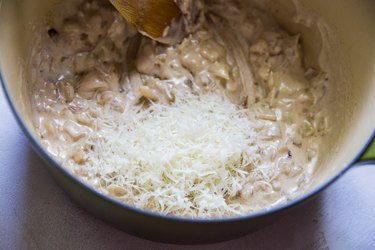 Step 3: Add the Fresh Spinach
Add the baby spinach, stir well and cover for one minute.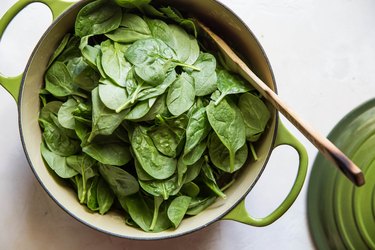 Remove cover and stir well. Replace the cover and continue cooking, stirring and covering until spinach has wilted, about 2 to 3 minutes.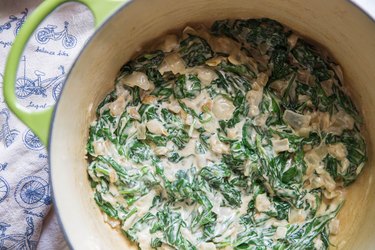 Taste the creamed spinach for flavor and add more sea salt or Parmesan cheese if desired.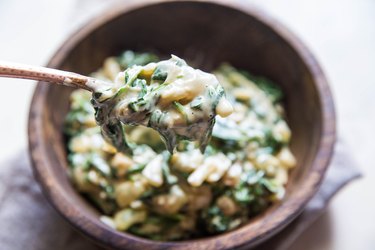 Serve creamed spinach alongside your entree of choice and enjoy!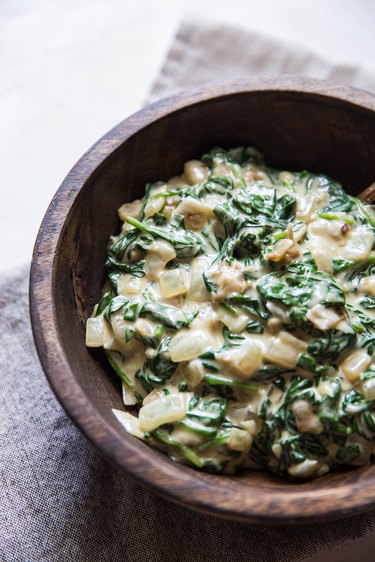 Tip
You can replace the Parmesan cheese with grated mozzarella, cheddar, or Gouda.
To lighten up the creamed spinach, use 1/2 cup heavy cream and 1/2 cup whole milk or half & half.