​eHow may earn compensation through affiliate links in this article.​
Store-bought cleaning solution for carpet cleaners is quite expensive and typically doesn't have a pleasant scent. It's really easy to make your own carpet cleaners at home that will leave your carpets smelling like fresh, clean laundry! This DIY carpet cleaner cuts through dirt, neutralizes odors and even has stain fighting properties.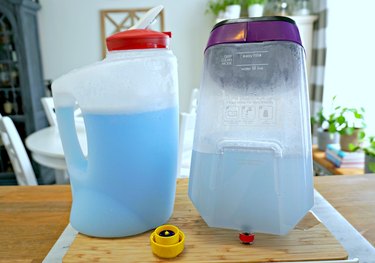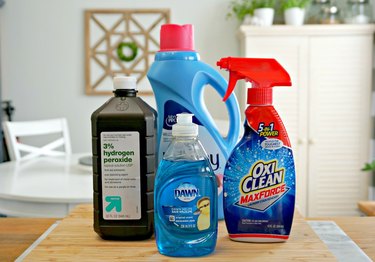 Step 1
Add the first 4 ingredients to a gallon sized container.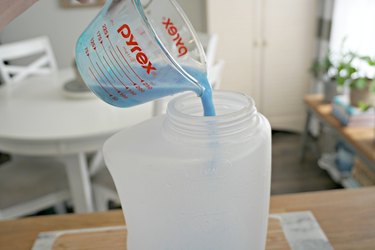 Step 2
Fill the rest of the container with water and mix well.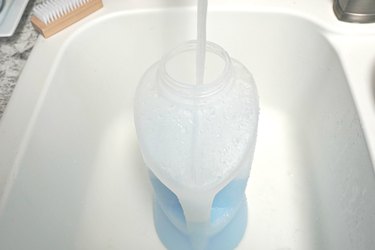 Step 3
Store in a safe place away from the reach of children until ready to use.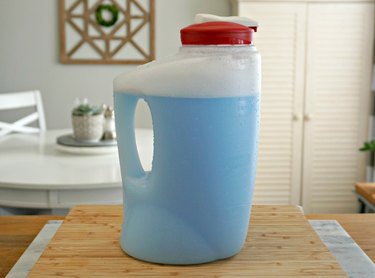 Step 4
To use, fill the carpet cleaner's reservoir with water. Make sure to follow the directions of your carpet cleaner's manufacturer's instructions.
Pour the suggested amount of cleaning solution into the reservoir and clean your carpets according the the manufacturer's instructions.