This winter, you can look forward to snuggling up with a good book, a warm cup of tea and your favorite jammies under this upcycled sweater quilt that you made yourself. Thrift stores are filled with sweaters just waiting for a new purpose. If you keep your eyes open at the end of the season or through the warmer months, you can find reasonably priced soft wool and cashmere sweaters to use for this project. Select a color palette to match your decor or mix and match a variety of hues for a bright and colorful blanket.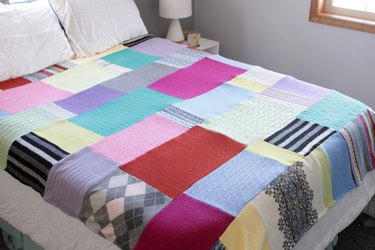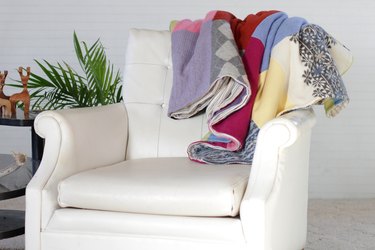 Things You'll Need
10-12 cashmere or soft wool sweaters (other fibers will work as well)

Sharp scissors

Pins

Flannel sheet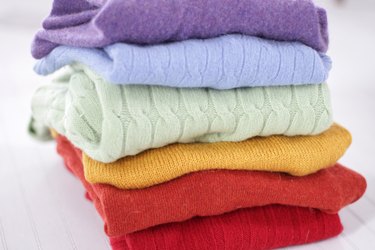 Step 1
Determine how wide you'd like each strip to be and cut the sweaters at this width and in varying lengths. The quilt shown has two alternating width sizes. One strip is 12 inches wide and the other strip is 9 inches wide. The more you vary the length sizes the more random your quilt will look.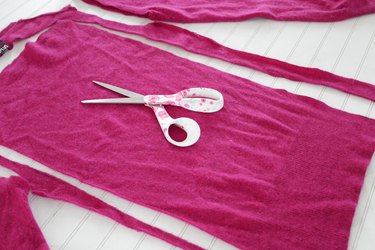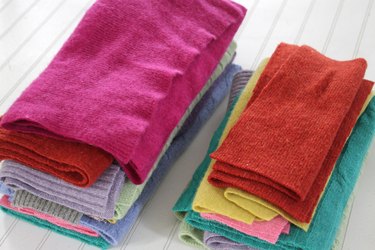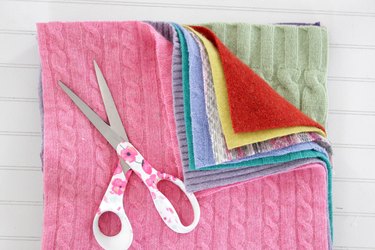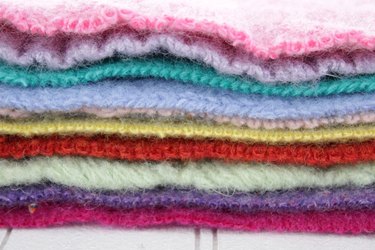 Step 2
Place two sweater pieces with right sides together. Line up the raw edges, pin, sew and press. Continue to add sweater pieces this way until the strip is as wide as you'd like your quilt to be. Make at least 8 strips.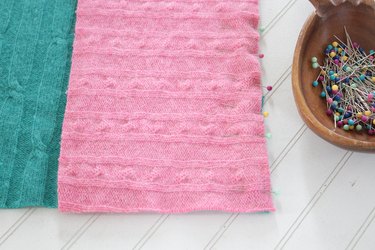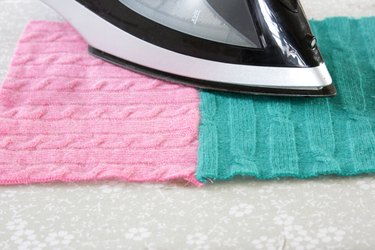 Step 3
Line up the strips to determine where you'd like the placement of colors and patterns.
Step 4
Once you've determined which strips will be next to each other, place them with right sides together, pin and sew. Be sure to pin the seams open.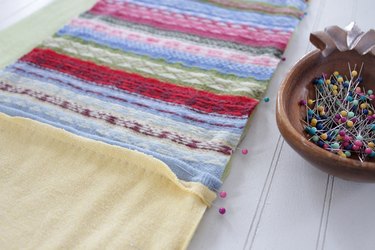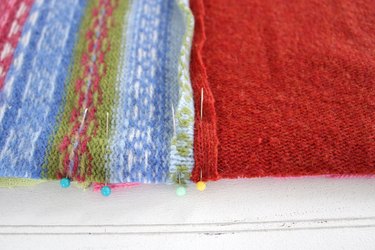 Step 5
Press all of the seams open with an iron on the wool setting. You may need to trim some of the edges of the quilt to make it even.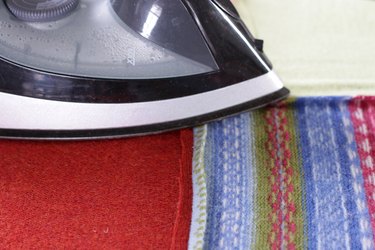 Step 6
Cut a flannel sheet to be the same width and length as your quilt. Place the sweater quilt on top of the flannel sheet with the right sides together. Pin and sew around all four sides, leaving an 8-inch opening.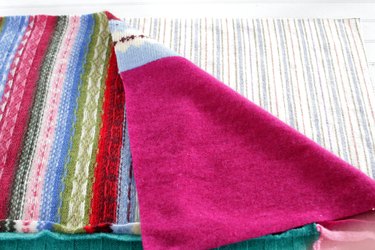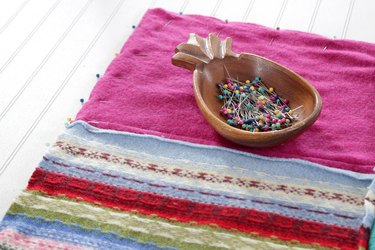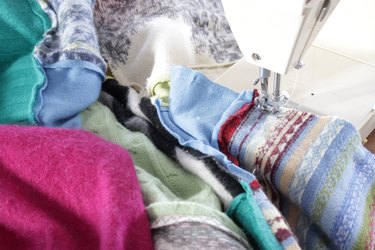 Step 7
Turn the quilt right side out. Press and pin the opening closed. Topstitch to close the opening and continue to topstitch around the entire quilt to create a nice finished edge.