There isn't a more quintessential summertime treat than s'mores! But that doesn't mean you can't mix it up a little. Add in the fresh, summery taste of a homemade raspberry sauce for an unforgettable twist on an old favorite!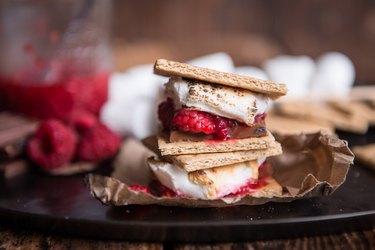 Things You'll Need
2 cups fresh raspberries

1 tablespoon lemon juice

2 tablespoons sugar

12 marshmallows

12 squares of chocolate

24 squares of graham crackers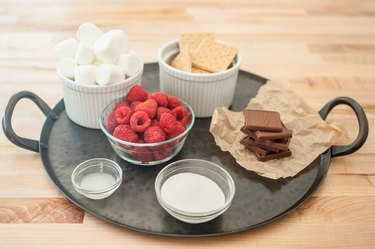 Step 1: Make the Raspberry Sauce
Add the raspberries, lemon juice and sugar to a storage container, then mash slightly. Cover and refrigerate until ready to use. No need for heat–sugar will macerate the berries well enough to turn them into a sauce.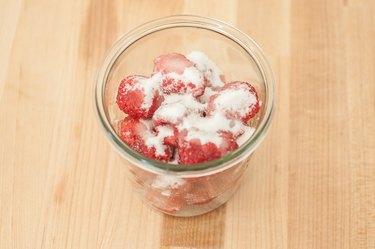 Step 2: Toast the Marshmallows
Using a kitchen torch or a campfire, toast the marshmallows to desired doneness.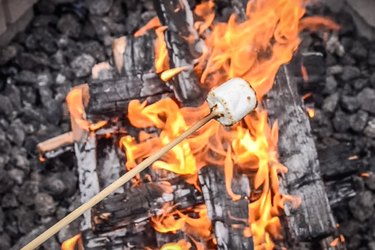 Step 3: Assemble S'mores
Add a square of chocolate to the top of a graham cracker square, and top with a tablespoon or two of raspberry sauce. Then add a toasted marshmallow, and then a square of graham cracker. Enjoy!