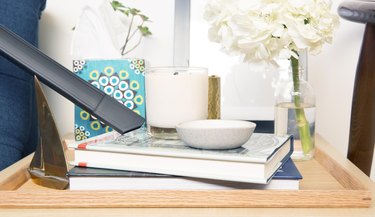 This year, March 20th officially marked the Spring Equinox – a symbol of renewal, rejuvenation, and new beginnings. Thus, it's an ideal time to clean up and revive the space around you. No wonder spring-cleaning our homes is such a popular yearly ritual after a long cold winter. Who doesn't want to shake loose the cobwebs, both literally and figuratively?
While general home cleaning is done all year-round, during the spring we tend to focus on cleaning those items that may not get as much attention or may often go unnoticed.
To give your home a proper refresh for this season, be sure to clean these oft-forgotten items with these easy-to-follow tips.
1. Clean Faucets and Showerheads With Vinegar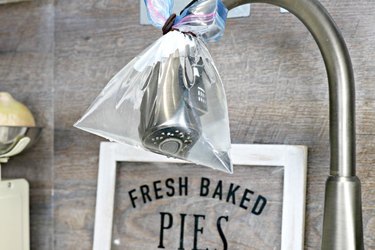 One of the most unnoticed "dirty" areas in your home are your kitchen and bathroom faucets and showerheads. To clean them and get them germ-free, simply pour vinegar into a baggie and use an elastic band to secure it over the faucet head. Leave for 30 minutes, then use an old toothbrush or scrub brush to loosen any debris. Rinse it off, and your faucet will be clean and ready to use again.
2. Remove Dust from Lampshades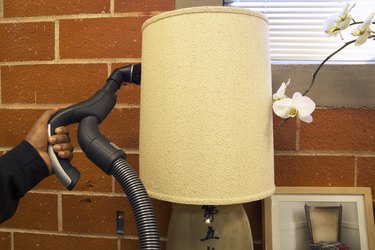 Dust and debris can settle on your lampshades, and you may not even notice it. Since lampshades can be delicate, use a vacuum to remove dust and debris from the shade. Miele has a dusting brush attachment with delicate bristles that help loosen dust and suction it away without causing damage to the shade.
3. Clean the Microwave with Lemons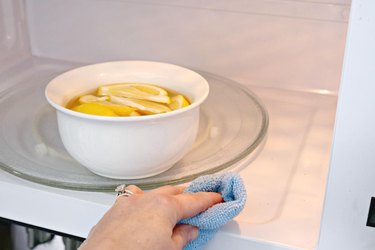 Microwaves get a lot of use in most households, and can get pretty messy. Food can splash and harden on the inside of your microwave, and isn't always easy to remove. Fill a microwave-safe bowl with water and a cut up lemon. Microwave on high for 2 minutes and let it sit in the microwave for 2 to 3 minutes. The steam from the water and lemon will help loosen any debris. Use a microfiber cloth to wipe down the inside of the microwave, removing any stuck on food.
4. Scrub Refrigerator Ice Makers and Water Dispensers With a Toothbrush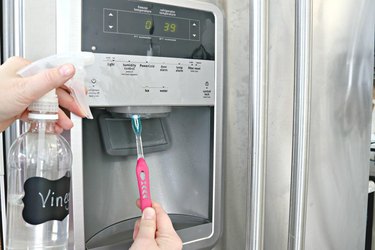 Mildew and lime deposits can build up on the inside of refrigerator ice makers and water dispensers, and make their way into your drinks. To clean the ice maker, simply spray it with a little bit of white vinegar, then use a toothbrush to scrub it down. Wipe clean with a paper towel or clean cloth.
5. Vacuum Books and Knickknacks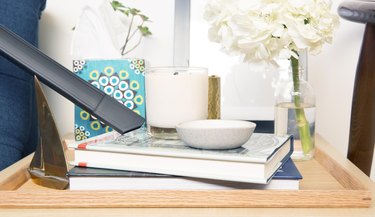 Books and knickknacks can collect dust easily, and you may not even notice it. This is another area where using a vacuum to remove the dust will save you a ton of time! The Miele extended flexible crevice tool removes dust with ease, without causing damage to books, baskets and even glass pieces.
6. Polish Stainless Steel with Olive Oil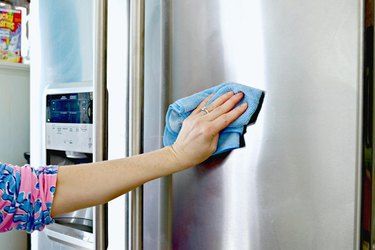 Stainless steel appliances may get wiped down all year long, but how often do you polish them? Polishing them is so easy, and will help keep smudges and fingerprints at bay. To give your stainless steel appliances a shiny polish, wipe them down with olive oil and a microfiber cloth. After 20 minutes, use a clean microfiber cloth to buff the oil away, leaving a shiny surface that also helps repel smudges!
7. Wipe Away Dirt From Window Tracks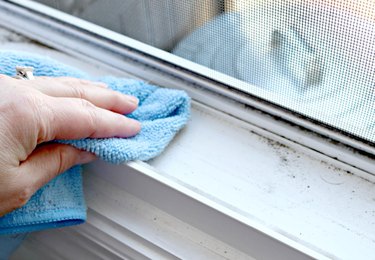 The first time you open your windows in the spring, you may notice how dirty your window tracks have gotten. To clean your window tracks, spray with vinegar, then wipe dirt and debris away with a clean cloth. If there is dirt in hard to reach spaces like the bottoms of your screens or the corners of your window's tracks, use an old toothbrush to help loosen the dirt, then wipe away.
8. Vacuum Tops of Furniture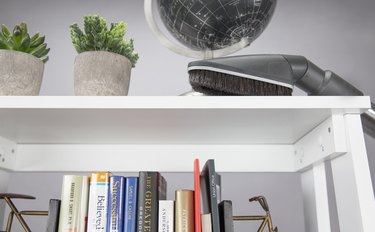 The tops of our furniture are often overlooked, and it's no wonder: they aren't visible! After a long winter of blasting heat and keeping windows closed, dust can quickly gather in your home. From bookcases, to armoires, to wardrobes, be sure to pay attention to these out of reach places. By using the Miele universal brush attachment, cleaning up these hard-to-reach places will surprisingly be a breeze (without breaking your back!)
9. Run Vinegar Through Your Washing Machine
You would think that your washing machine is automatically clean since it's always cleaning your clothes, right? Unfortunately, not true. Mildew and debris can build up within your machine. To clean your washing machine, turn it to a regular wash setting on hot. Then add 1 cup of distilled white vinegar and let it run with no clothes in it. Your washer will be fresh and clean, and ready to wash your family's next load of laundry.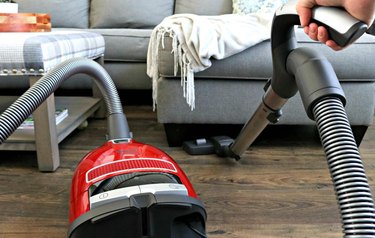 Most of us vacuum our homes weekly, but how often do you actually vacuum under your furniture? Dust, pet hair and debris lurk under there! The Miele rug and floor tool helps make it possible to vacuum all the way under your furniture without having to physically move anything. It easily glides under low surfaces and grabs all of the dust, pet hair and debris with ease!
11. Clear Out Lint From Your Dryer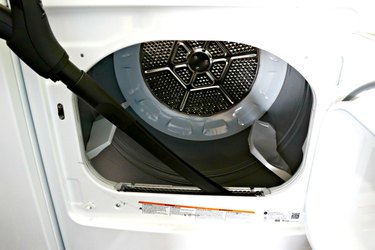 One of the biggest contributors to house fires is lint. Even if you clean your dryer's lint trap in between uses, lint can still build up in the actual housing of the trap. Vacuuming deep within this area is very important, and an easy step to ensure your dryer is safe to use. The Miele vacuum crevice nozzle will fit down in the housing and suction out any lint that is left behind.
If you follow these spring-cleaning tips, you'll easily get your home sparkling clean and ready for spring. You'll be sure to pass the white glove test!
Want help crushing your spring-cleaning to-do list? Find a Miele HomeCare dealer near you.