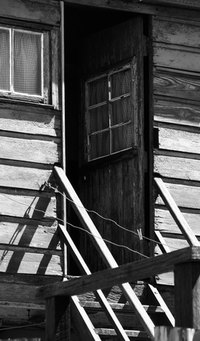 Architectural recycling involves the harvest of old building components for building projects or renovations. Although reuse of items such as mantels, doors, and windows is common, other building components can also be valuable for an historic home or commercial building.
These recyclable items include columns, gingerbreading or molding, stained glass windows and garden décor such as fountains or benches. Architectural salvage warehouses work with renovators and historic home designers to recreate period environments with authentic materials (See References 1).
Things You'll Need
Zoning regulations
Business license
Warehouse shelving and storage rack supplies
List of buildings that are recycling prospects
Contractor schedules for building deconstruction or remodeling projects
Door hangers for historic homes
Ad rates and copy for newspapers in historic districts
List of keywords and key phrases for search engine optimization expert
Choose your business structure. Consult with a Certified Public Accountant experienced in construction and specialty businesses. Speak with a commercial insurance agent with construction risk management knowledge. Check with your local zoning office regarding local regulations or restrictions. Finally, visit your city or county clerk's office for a business license.
Select a central location. Choose a location based on two factors: proximity to historic towns or districts within your region and accessibility from main roads and highways. Keep in mind that large trucks, vans and trailers will be visiting your facility. Ensure there is enough land for plenty of parking and for large vehicle turn-around areas.
Make sure the building is large enough to accommodate the wide variety of architectural components: windows, doors, mantels, stairways, and other bulky building components. Construct heavy duty shelving and storage racks to keep materials organized by type and size. Customers may be encouraged to stay longer in a facility with good storage and signage (See Resources).
Analyze your supply market. Examine your region's historic cities and towns to determine your potential supply sources. Look for empty historic warehouses, turn-of-the-century apartment buildings, historic homes in extreme disrepair and old commercial buildings.
Hire staff with special interests. Find employees with construction management experience, as your team may be involved in home deconstruction to obtain your materials.
Because you'll be obtaining components from historic homes and commercial buildings, hire staff experienced with historic preservation issues. Candidates might come from local historic preservation commissions or from undergraduate or graduate historic preservation degree programs (See Resources).
Partner with restoration contractors. Set up a "win win" partnership with local and regional historic building contractors. Obtain building deconstruction schedules and have trucks and crews ready to harvest materials.
Since these same contractors may be involved in historic building renovations or remodeling projects, work with the firm's foremen to determine the needed components and materials. Assign an ongoing restoration contractor team to work with firms throughout your region.
Market to historic home owners. Make owners of historic homes aware of your architectural recycling operation and the building components in your warehouse. Place door hangers on historic homes that appear under renovation (or need renovation) and place ads in community papers that serve historic districts.
Finally, work with a web site design and search engine optimization expert. This software professional will place your company near the top of local search results for architectural recycling and architectural salvage companies (See Resources).