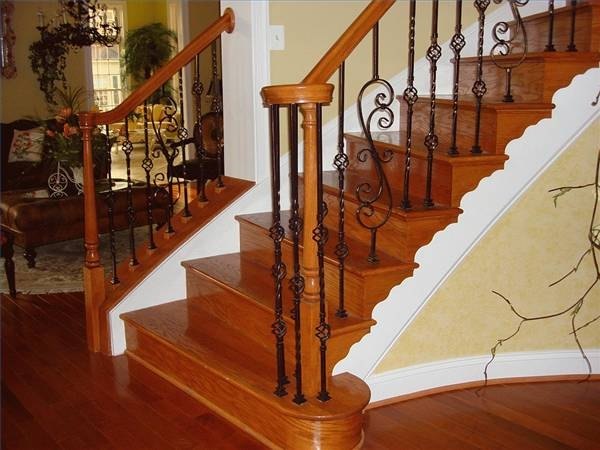 Mark Your Handrail
Hold the railing firmly in place resting against the stairs. Use a pencil to mark where the stair post holes will need to go on the wall.
Pre-Drill Any Necessary Holes
Use a drill to pre-drill holes in the wall as applicable, as well as any holes on the stair posts, often referred to as newel posts. When operating the drill press gently against the surface you are drilling.
Intalling Stair Posts
Start with the half-stair post, installing it on the landing. Your holes have already been pre-drilled as per Section 2, so you are ready to inset the screws through the holes, attaching them with toggle bolts. Attach the two stair posts in the same way, this time securing them with lag bolts. You will need to notch out the nosing so the posts will fit in easily.
Cutting the Handrail to Size
Attaching the Handrail
Attach the rail fasteners into the stair posts using a simple screwdriver. Loosen the stair posts a bit and set the railing in place by guiding it onto the rail fasteners. Use lag bolts to fasten it tightly to the newel posts and tighten the stair posts as well as the bolt on the rail fastener.
Photo Credit http://www.diynetwork.com/diy/hi_stairs/article/0,,DIY_13933_2447482,00.html, http://img339.imageshack.us/img339/6115/stair1ayr2.jpg
Promoted By Zergnet