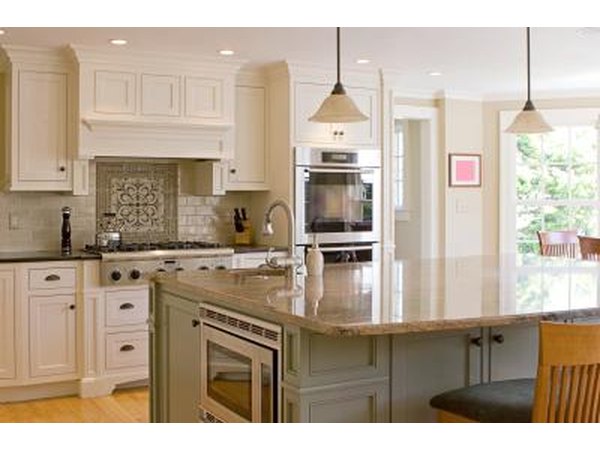 lorraine kourafas/iStock/Getty Images
A minimum size of a kitchen island should be 4-feet long and 2-feet wide, according to Duo Dickinson in "This Old House" magazine. If a sink or cooktop will be installed in the island, you will need to add width to accommodate this. The height should generally be 36 inches when using a low stool, or 42 to 48 inches for a bar stool.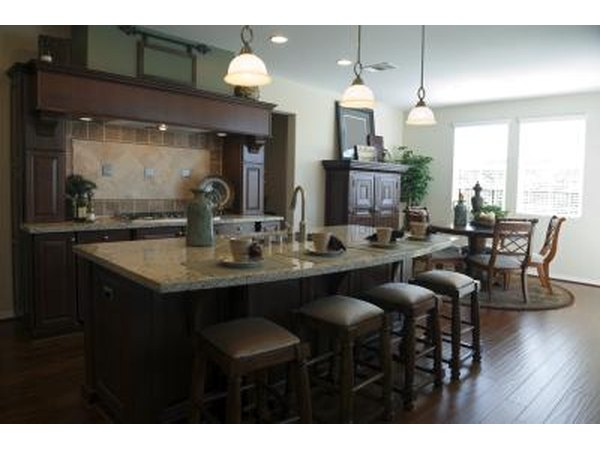 Kyoungil Jeon/iStock/Getty Images
The size of island you choose to build can vary considerably based on the space that you have available. It is recommended that the minimum area to build in be 8-feet wide and 12-feet long. If you have the space and can walk around easily in the room, kitchen islands can be any size that you want them to be.
Christian J. Stewart/iStock/Getty Images
Whether choosing the economical option of pre-cut building materials or going all-out with an elaborate custom design, it is important to determine what size and style will meet your specific needs.
Shinyshot/iStock/Getty Images
Promoted By Zergnet