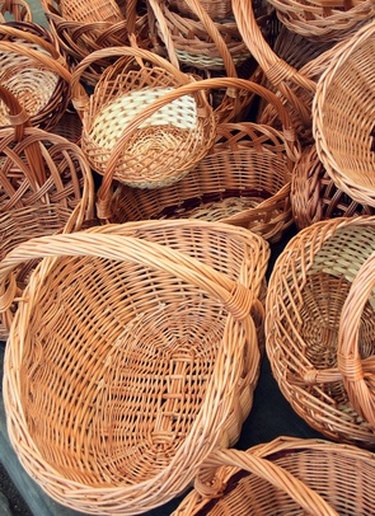 Seagrass baskets are a stylish and eco-friendly way to store household items. Hand weaving your own seagrass basket is fun, practical and affordable. You can weave seagrass into any pattern and mix and match with any other material. To assist with proper weaving of a seagrass basket, follow some simple instructions.
Preparation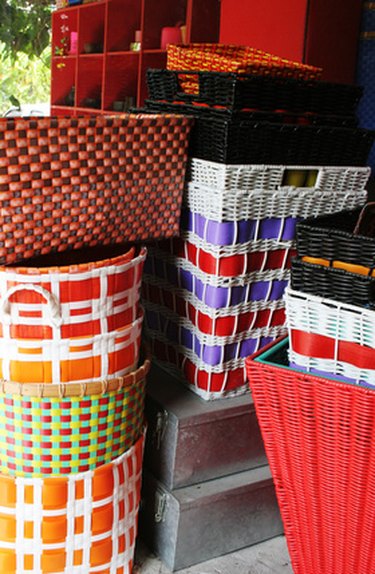 Do not soak seagrass. It is already very flexible and soaking it is unnecessary as it will cause the seagrass to unravel. Common sizes of seagrass strips are in inches: 3/16, 1/4, 1/3 and 1/2. When weaving, butt the ends together on the back side. Seagrass tends to be bulky, so don't try to tuck the ends or hide them. You may wish to weave seagrass with another filler, like reed.
Weaving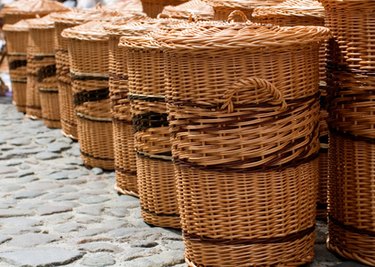 Seagrass may be dyed. If you want to dye your seagrass, do it before weaving. Make sure to use as little water as possible when dying seagrass. With a concentrated amount of dye, it will take the seagrass a while to absorb the dye. Tie each end into a tight knot before dying to keep the ends from unraveling during the dying process. Whatever size basket you are weaving, weave the base first. When weaving the base, always remember to weave the vertical spokes through the center beginning under. You want to make sure the vertical spoke goes over the center horizontal spoke.
Basket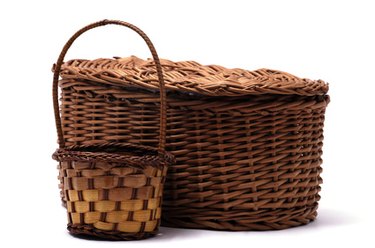 Flip completed base over and split and tuck filler spokes by forming "V's" along the horizontal edge of the base. Weave your rows according to your preferred pattern. To end your weaving, pull the last two strands through the beginning loop of the basket on the inside and clip. Let the basket dry before use. You may stain or coat the basket with a moisture-proof sealant to help prevent warping.