Toilet cleaning is probably the top chore that no one wants to do. While a deep scrubbing is only needed every couple of weeks, you still want to make sure that your toilets are sparkling in the interim. Not only are these 3 ingredient homemade toilet bowl cleaners so easy to make with just a few household ingredients, they will also keep your toilets fresh and grime-free in between deep cleanings.
eHow may earn compensation through affiliate links in this tutorial.
Step 1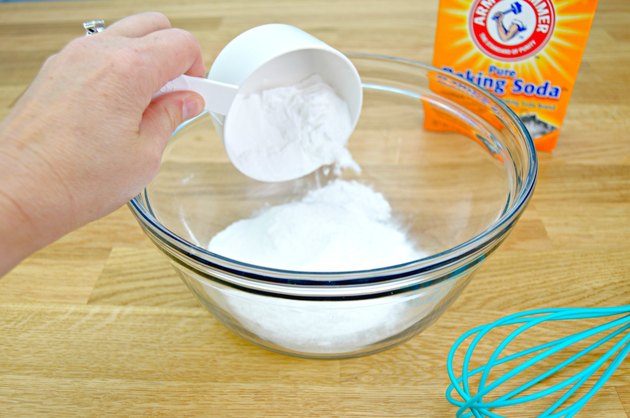 Step 2
Step 3
Step 4
Whisk the ingredients together until fully combined. The mixture should be the consistency of a snowball.
Step 5
Fill an ice cube tray or silicone mold with the mixture. Allow the mixture to sit overnight to solidify.
Step 6
To use, toss one toilet bomb in your toilet. It will start fizzing and eventually evaporate while cleaning the inside of your toilet.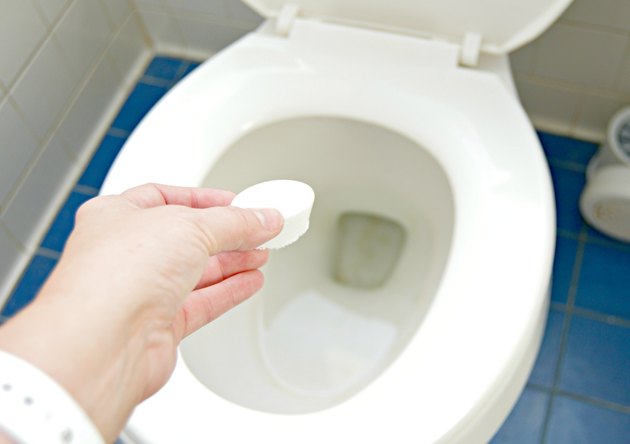 Tip
Store the toilet bombs in a dry, airtight container.
Buy materials for this tutorial: