The beauty of the Hawaiian Islands draws tourists from around the world every year. But not everyone can afford a first-class vacation. Airfare can be one of the most expensive parts of a trip to Hawaii, but there are some smart ways to find relatively cheap airfare.
Timing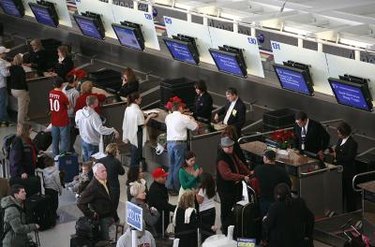 Travel experts specializing in Hawaii recommend that you make your flight reservations no later than 21 days before the trip. Plane tickets go up significantly after that. In some cases, you can save 50 to 60 percent off standard coach rates. For travelers who set their vacation dates well in advance, booking flights six months ahead can also yield good deals. Ask your booking agent about red-eye flights (which leave late at night or early in the morning). You could save 25 percent by doing so.
The Seasons
The Hawaii Travel Bureau website recommends taking advantage of the seasonal changes in airfare rates. Flights to Hawaii are typically at their cheapest from January to May and from September to early December. Crowds at those times are typically down, specifically right after the Easter holiday. The weather isn't much different during the low season, though tourists in Hawaii from January to March should know the waves are higher and can cause cancellation of some offshore excursions.
When You Leave
Leaving for Hawaii on a weekday (Monday through Thursday) can help you get a lower fare.
Day of Purchase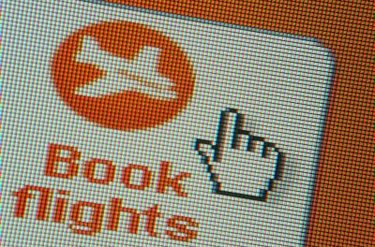 When you purchase your ticket can save you money, too. Peter Greenberg of the Peter Greenberg Worldwide travel website writes that 1 a.m. Wednesday is the best time to buy any plane ticket. At that time, Greenberg says, airlines reload their computers with their latest low fares, and if the old rates aren't purchased within 24 hours, they go away. According to the Beat of Hawaii website, airlines announce their best Hawaii airfare deals two weeks before the end of a high season. These deals are for travelers in more distant locations. For those who live on the West Coast, Beat of Hawaii recommends waiting until a week before the end of the high season, when fares are tailored for travelers from the West Coast.
What to Avoid
Do not travel to Hawaii during major holidays unless you plan to spend a lot of money. The two weeks around Christmas are the busiest time of year. The travel blog Find Cheap Airfares recommends also staying away from the Hawaiian Islands the last week in April, which is Japan's Golden Week. Golden Week has four national holidays, and the islands are packed with tourists.