Overview
Step 1
Hosting a holiday meal brings its own set of pressures -- cleaning the house, running mission control in the kitchen, shining the family silver -- and sometimes you're lucky if you get plates and forks on the table before guests arrive. We get it. That's why we asked entertaining expert Evette Rios to give us her tips on easy ways to add elegance to your home and table.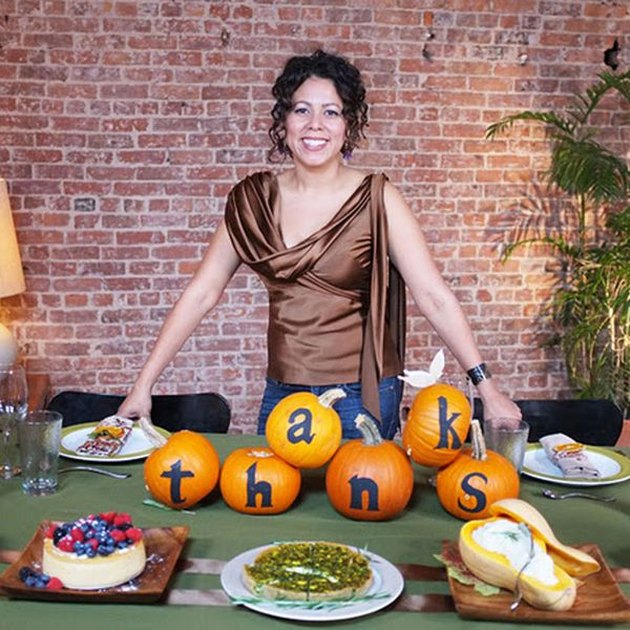 Set a Beautiful Table
Step 1
If silverware etiquette goes in one ear and out the other, here's a handy guide to which fork goes where on the dinner table. Beyond cutlery and charger plates, Evette Rios gives you tips and tricks to ensure a perfect table every time. - in association with Rachael Ray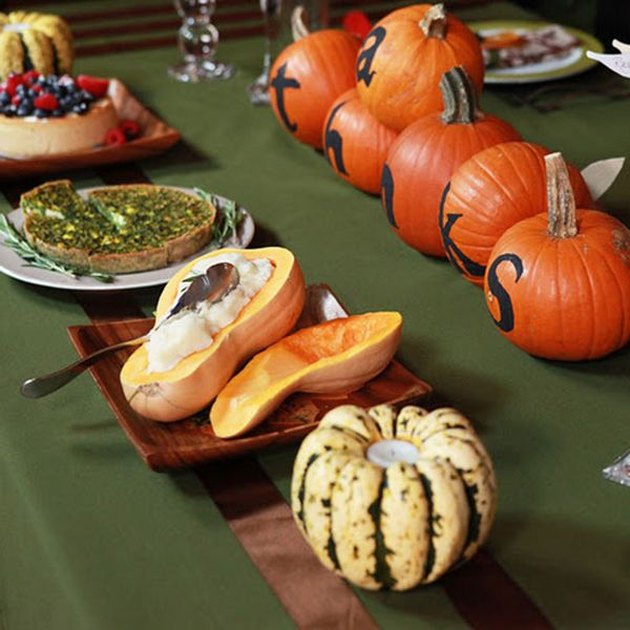 Assign Seats with Style
Step 1
Get out your grandma's dusty dinnerware -- Evette shows how to turn old forks into elegant place card holders for the holiday table. Even if you don't have cute cutlery, Evette has tips for arranging your guests using everyday items from the kitchen and front yard. - in association with Rachael Ray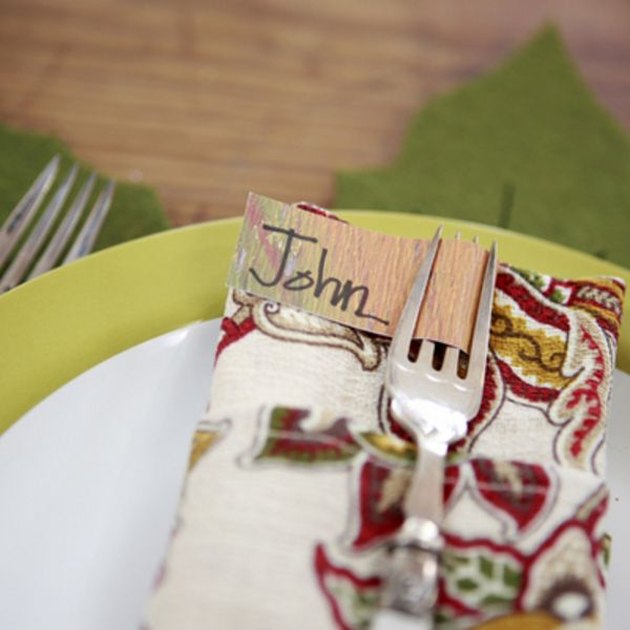 Spice Up an Old Tablecloth
Step 1
The halls and your guests are all decked out, but what about your holiday table? All Evette needs are a few ribbon remnants to transform an old tablecloth into something special. - in association with Rachael Ray
Spruce Up Your Plating Skills
Step 1
A hollowed out squash here, some rosemary sprigs there, and your serving platters are ready for their close-up. Evette shows how to stylize your sides into magazine-worthy presentations. - in association with Rachael Ray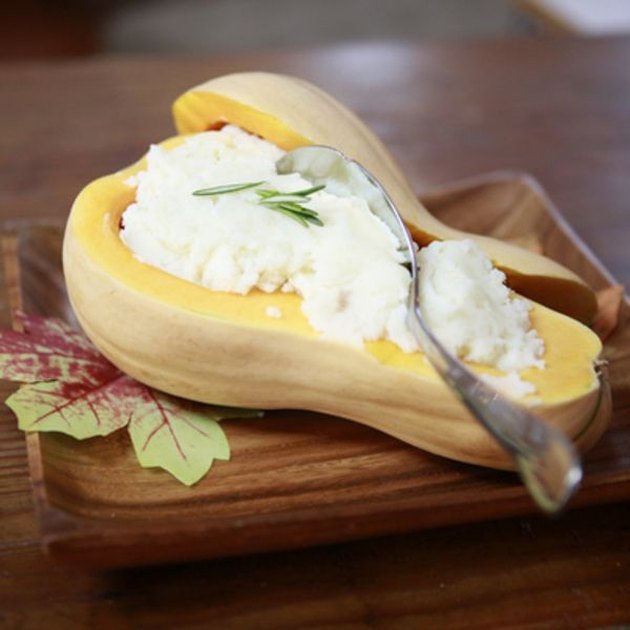 Label Your Buffet Dishes
Step 1
Serving the big meal buffet-style? Whether you're having an intimate gathering or a rambunctious affair, save yourself time and help guests navigate dietary restrictions by making pretty labels for everything on the table. - in association with Rachael Ray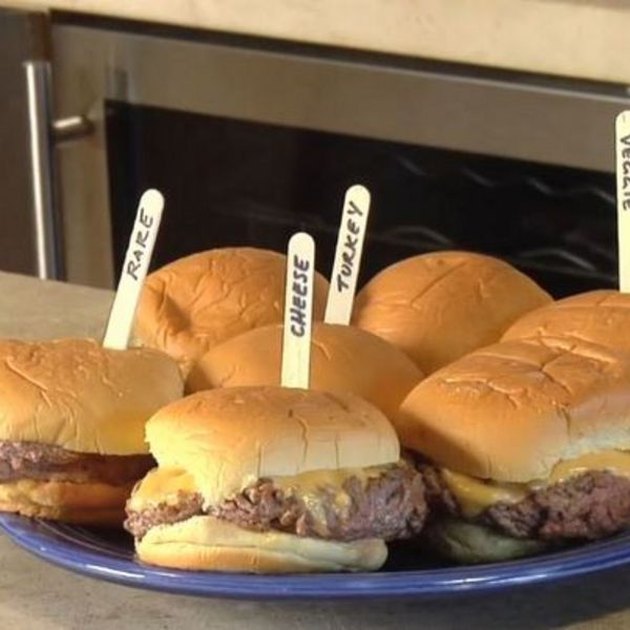 Don't Overlook the Pumpkin
Step 1
Everyone's favorite fall gourd isn't just for Halloween. With a little paint and a carving knife, Evette turns yesterday's Jack O' Lanterns into today's table toppers. Whether you're looking to add light or ambiance, you are one swoop of silver spray paint away from expensive-looking centerpieces. - in association with Rachael Ray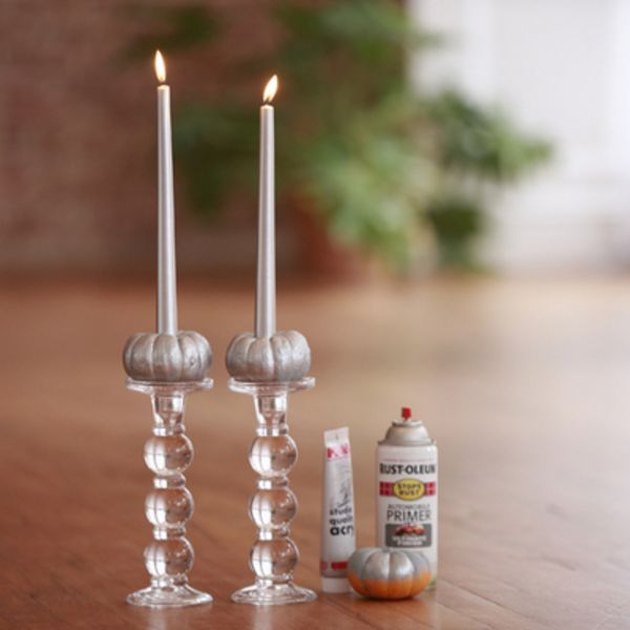 Use Dried Oranges for Decorating
Step 1
After roasting a few orange slices in the oven, Evette has the ammunition she needs to make decorative napkin rings, centerpieces and ornaments. In the process, she demonstrates how easy it is to bring the outside into your decor. - in association with Rachael Ray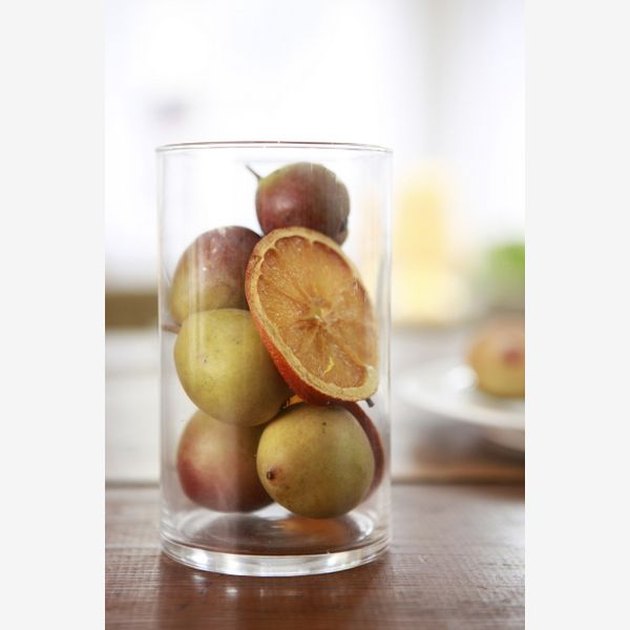 Warm Up the Room
Step 1
Grab a bag of beans and some votive candles -- Evette's here to show you how to make an inspired arrangement that fills the room with the comforting scent of coffee. - in association with Rachael Ray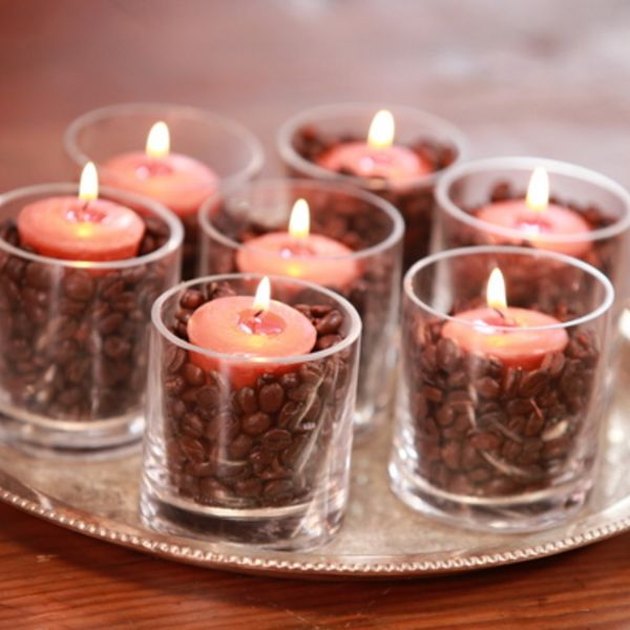 Make Your Own Trivets
Step 1
Show off your cork collection while putting it to good use protecting your table. Evette shows how easy it is to make your own personal trivets and coasters using nothing more than wine corks and a pipe clamp. - in association with Rachael Ray
Raid the Fridge for Centerpiece Ingredients
Step 1
If you want to raise the bar on "recycling and reusing," watch as Evette transforms a luscious purple cabbage into its own self-contained centerpiece. The best part? You can stick it into a stir fry when you're done. - in association with Rachael Ray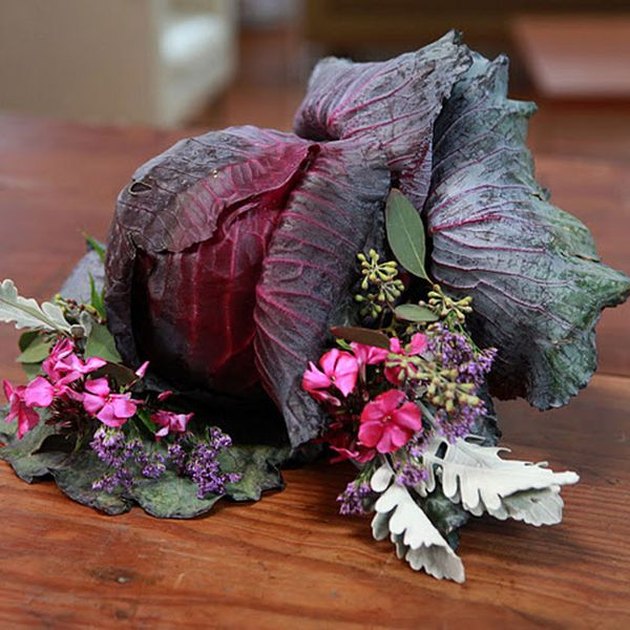 Get Creative with Flowers
Step 1
Part eco-friendly flower holder, part last-minute vase, Evette shows how a simple pumpkin can become a holder for a dramatic flower arrangement. - in association with Rachael Ray
Make a List, Check It Twice
Step 1
The napkins need to be folded, the playlist needs to be made, and the medicine cabinet needs a quick once-over. Stay on top of planning basics and last-minute details with Evette's ultimate party countdown checklist.