Overview
Step 1
Having a wet bar is a huge benefit when it comes to entertaining. Whether you are planning a party or just want to be prepared for a spontaneous get-together, having a few key libations and some standby snacks on hand can make any house a party house, and most any host or hostess a mixologist.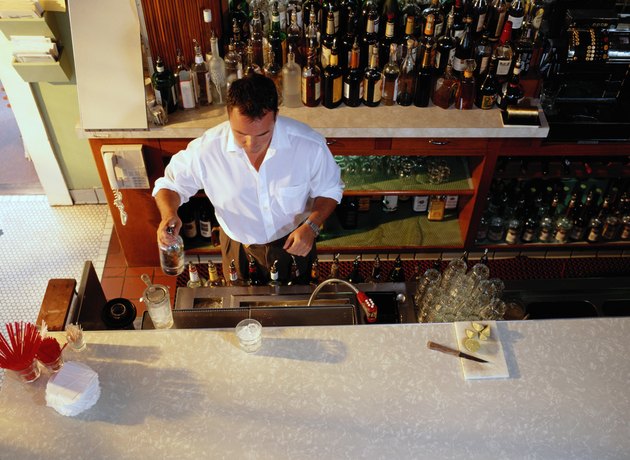 Wet Bars Need Sinks
Step 1
Be organized and inviting. Bar setup should be spacious, have a sink, be big enough to hold spirits, garnishes and snacks. Especially, be sure to leave enough room for the guests to sit and stay awhile.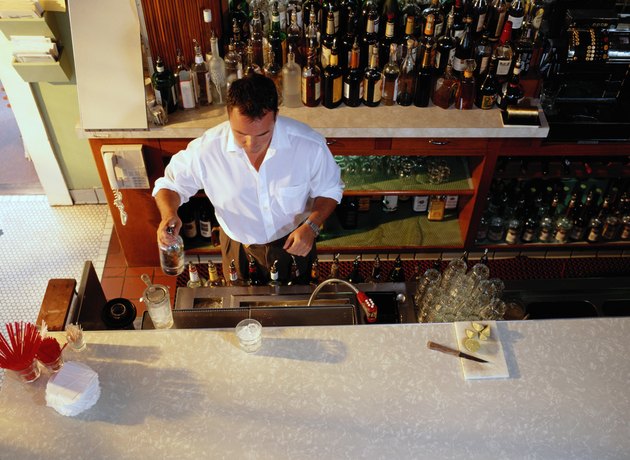 Keep 'Em Cold
Step 1
White wine and beer are best served cold. Keep an ice chest, tub or cooler nearby and the drinks covered in ice. Some red wines can stand a little chilling, but watch the clock, and if they cool too long, uncork them and let them sit for a bit.
Stock Up on Spirits
Step 1
Whiskey, vodka, tequila, rum, scotch and gin are standards at any bar. Depending on your party, flavored liqueurs such as orange, coffee, cinnamon and peppermint are good additions, too. Remember the beer and wine, domestic or imported.
Tall and Short Glasses, Please
Step 1
As you stock your bar, think about the drinks you'll serve. Champagne is served in flute glasses, well drinks in the short and wide ones, sometimes call old-fashioned glasses. Red wine glasses are wider than those for white wine, and margaritas just taste better in a margarita glass.
Mixers
Step 1
Fruity and vegetable mixers such as orange, cranberry or tomato juice are must-haves for any bar. Club soda, sparkling and tonic waters, as well as cola and citrus sodas are popular mixers with almost any kind of spirits.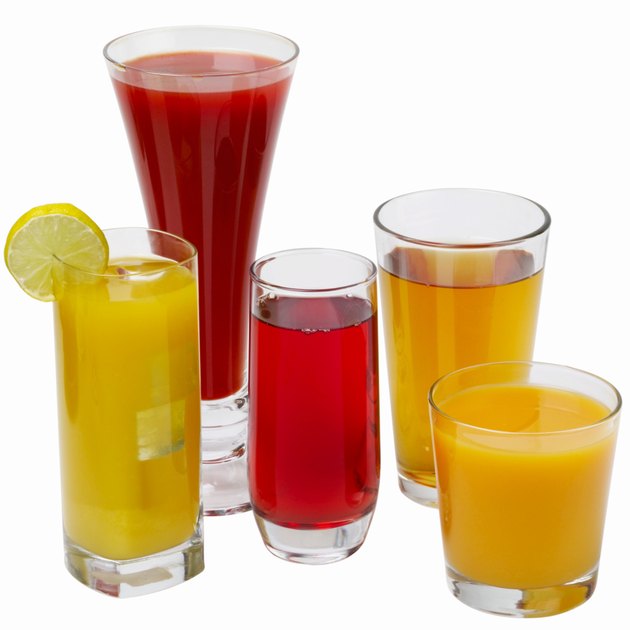 Fresh, Fruity Garnishes
Step 1
A martini without an olive is just criminal. When stocking your wet bar, don't skimp on the toppers like orange, lemon or lime slices and rind, berries, coconut and pineapple for tropical beverages, and don't forget the hot sauce for Bloody Marys.
Shaken and Stirred
Step 1
Martinis need shakers, and frozen margaritas need blenders, just like wine bottles need corkscrews. Your list isn't complete without a jigger to measure spirits, a bottle opener for beer, napkins, straws, stirrers and coasters. A bar towel is always helpful for the inevitable spill, too.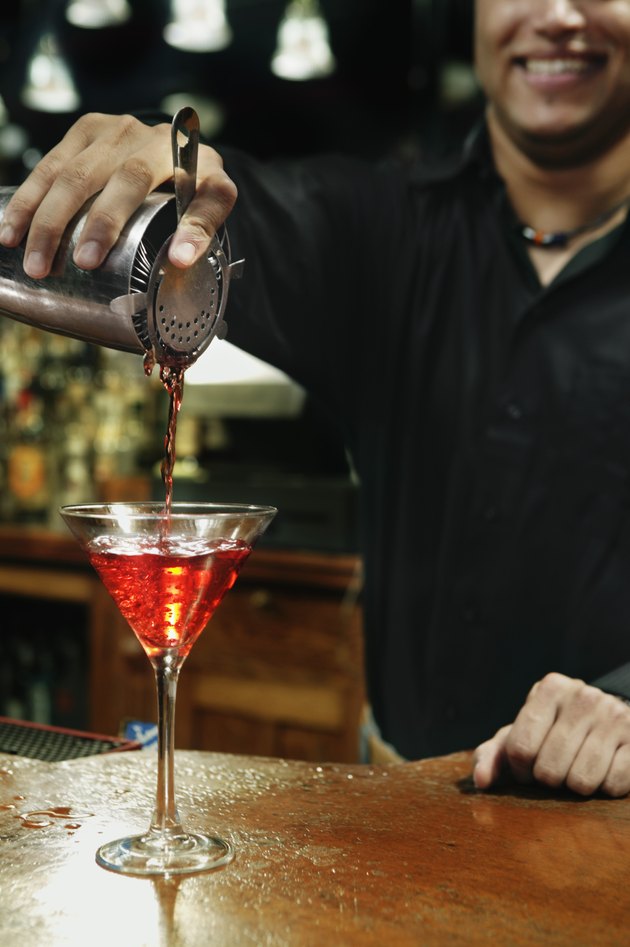 Have Fun With It
Step 1
If you have some favorite themes, dress up your glasses appropriately. Use flowers, little paper umbrellas or goofy plastic stirrers in fun shapes. Play with molds for different looking ice cubes, too.
Try Tasty Treats
Step 1
Hemingway daquiri, anyone? If you have the ingredients, try something new and different alongside the usual Cape Codder or mango margarita. A bartender's guide to drinks can be found in most stores where alcoholic beverages are sold, and scores of sources online divulge famous bartenders' recipes, from which you can compile your own guide.
Don't Forget Snacks
Step 1
With all this talk about drinks, don't forget the food. Assorted mixed nuts, pretzels or party platters can help keep a partygoer upright. Most important, watch your guests and friends and make sure that they don't drive under the influence. A good bartender always takes the keys.