Five-spice powder is traditionally composed of cinnamon, fennel seed, cloves, star anise, and Szechuan peppercorns, though some versions also contain ginger and/or nutmeg. It encompasses each of five flavor groups: sweet, sour, salty, bitter, and spicy-hot. Because five spice has a strong flavor, it should be used sparingly, especially if the spice blend is freshly ground.
Straight Substitution
The simplest substitute for five spice powder is an equal-parts blend of its five base spices. To make this, grind together 1 tsp. each of fennel, cinnamon, anise, Szechuan peppercorn, and cloves until they are powdered. You can use this right away, or set it aside in a dry, cool place to allow the flavors to blend a little bit.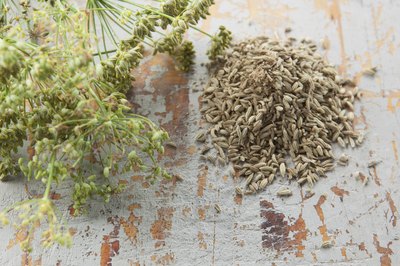 Easy-To-Find Substitutes for Individual Spices
A couple of five-spice-powder ingredients are hard to find. Substitute a teaspoon of fresh-ground black pepper for the Szechuan peppercorn if necessary, or nutmeg or allspice for the cloves. Caraway or cumin can be substituted for the fennel while still preserving the Asian flavors. Ground anise seed is a good substitute for anise, but the flavor is a little weaker; licorice extract is also a good exchange, or even ginger, provided you are still using fennel.
One or two of the spices may be swapped while still retaining the five-spice flavors, but more than that may ruin your dish. Be especially careful about swapping something else for both fennel and star anise. These two spices contribute the licorice flavor characteristic to five spice. You can get by with only one, but eliminating both makes your five spice unbalanced in flavor.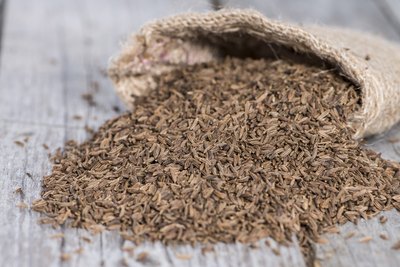 Fresh Five Spice
For the most flavor, you can make fresh five spice. Start with 2 tsps. of Szechuan peppercorns. Heat them in the microwave in one-minute increments until the aroma is released. Grind the peppercorns and eight star anises together, then blend with 1/2 tsp. ground cloves, 1 tbsp. of ground cinnamon, and 1 tbsp. of ground fennel seeds. Blend well, then grind together until very fine.