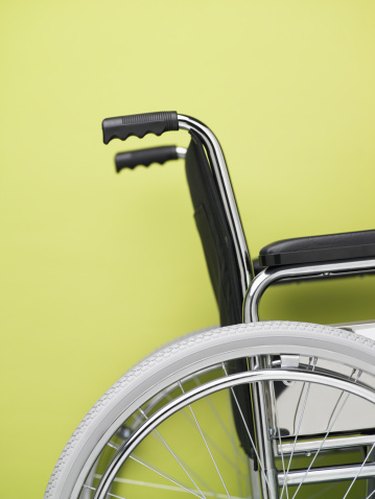 A man's 60th birthday party is a milestone and can be celebrated in a myriad of ways. As a man is turning 60, he is becoming a senior citizen, and a birthday party can acknowledge that fact and poke fun at his impending retirement. The theme for a man's 60th birthday can reflect his age and include related costumes, decorations and activities.
Sixties Birthday Party
A 1960s birthday party can be a carefree celebration that features flowers, 1960s clothing items and Woodstock references. Guests can come dressed with bandanas, bell-bottoms, headbands, sandals and tie-dye shirts. Music from the era can be played in the background, including artists like the Rolling Stones, the Beatles, Jimi Hendrix, Janis Joplin and Bob Dylan. These parties can be held at a person's home, banquet hall or restaurant.
Over-the-Hill Party
As a man is turning 60 and reaching the age for retirement, it's not hard to think about what comes next. Throwing an over-the-hill 60th birthday acknowledges the elephant in the room. When choosing this theme, keep in mind the man's sense of humor and overall health to determine if he would appreciate the humor behind this theme. While men attending the party can dress up as priests, the women can wear nursing uniforms. Rent a wheelchair for the guest of honor and wheel him around for a portion of the party. Guests also can play a variety of games, including walker races, shuffleboard, bocce ball and bingo.
Surprise Children's Party
Nothing may be more surprising to a man turning 60 years old then throwing him a surprise children's birthday party. This party can be a family affair that includes children and grandchildren and offers an evening of turning back the clock. Music playing during the party should be from the decade in which the guest of honor was born, and organizers can put together a slide show that shows photos of him growing up throughout the years. Activities at the party can include musical chairs, face painting, scavenger hunts and trivia games.