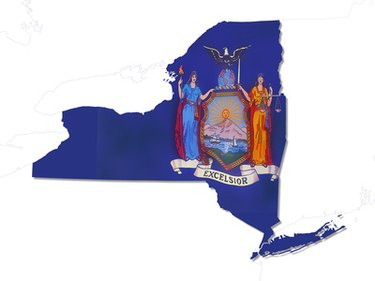 Low-income, elderly or disabled residents of Buffalo, New York, who need repairs to their home may find assistance through various grant programs. These programs are designed to help qualifying recipients offset the cost of home repairs that make the recipient's home safe and energy-efficient. Most of these programs in the Queen City are based on need, and grant amounts vary.
HUD Repair Grants
The U.S. Department of Housing and Urban Development (HUD) provides grants to low-income homeowners. These need-based grants can be used to improve or repair the recipient's home in order to make it safer and more energy-efficient. The grants are distributed at the state level.
Elderly, disabled or low-income homeowners in Buffalo are eligible to apply for grants issued through HUD's New York division. Applicants must use the funds to repair their primary residence and must meet income guidelines. Interested homeowners should apply through their local HUD office.
U.S. Department of Housing and Urban Development 451 Seventh St. SW Washington, DC 20410 202-708-1112
hud.gov
New York Homes
The New York Housing Finance Organization, also known as New York Homes, provides grant funds throughout the state for remodeling and repairs. Grants are distributed through the organization's Affordable Housing Corp. program. Applicants must meet income guidelines and use the funds to repair their primary residence. Qualifying repairs include roof replacements, flooring and doors, and any other structural or electrical issue necessary to maintain safety and mobility.
New York Homes 535 Washington St., Suite 102 Buffalo, NY 14203 716-853-1548 nyhomes.org
Buffalo HEAP Program
The Home Energy Assistance Program (HEAP) is a national social service organization that issues grants to needy families to heat their homes and make them more energy-efficient. Buffalo's HEAP program is operated by the Erie County Department of Social Services. Approved repairs include insulation work, roofing and drywall.
Erie County Department of Social Services 95 Franklin St., 16th Floor Buffalo, NY 14202 716-858-8500 erie.gov