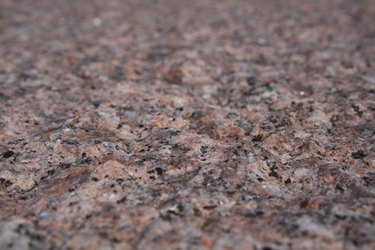 Founded in 1932, the Wisconsin-based Dremel company is a power tool manufacturer perhaps most notable for its selection of rotary tools. The company's more powerful rotary tools grind, sand, polish and cut through a number of surfaces, including stone. In addition to basic rotary options, Dremel offers a small selection of other tools suited for light stonecutting tasks. Remember to practice proper safety--including wearing protective eyewear--when cutting any sort of stone.
4000 High Performance Rotary Tool
According to the manufacturer's official website, the Dremel 4000 High Performance Rotary Tool is the company's most powerful rotary option. This variable speed tool runs between 5,000 and 35,000 rotations per minute, consuming 1.6 amps of power through its 6-foot-long power cord, and running at 120 volts. As a hand-held tool, it comes in at 18.8 ounces. The 4000 High Performance Rotary Tool features electronic feedback, a quick-change collet lock, cool-running ball bearing construction, a 360-degree grip zone, and a replaceable motor. The tool's high-performance motor makes it suitable for cutting stone; Dremel recommends running at 35,000 rotations per minute for hard stonecutting. This tool is covered by a five-year manufacturer's warranty, and is compatible with all Dremel's accessories and attachments, including the company's high-performance attachments.
545 Diamond Wheel
The 545 Diamond wheel is an accessory tool used with Dremel's hand-held rotary tools. According to Dremel's official website, the Diamond Wheel is fully encrusted with diamond particles, and is designed for cutting, sawing, and carving hard stone surfaces such as marble, concrete, brick, porcelain and ceramics. In addition, the tool cuts through hard epoxy as well as hard and soft wood. Its diamond coating makes for a long lifespan without losing shape. This tool runs up to 20,000 rotations per minute and is compatible with most Dremel rotary tools. Size wise, it comes in at a 7/8-inch bit diameter and 0.23-inch thickness.
Engraver Kit
Dremel's Engraver Kit makes surface cuts in stone, glass, metal, plastic, wood and leather materials. According to the manufacturer's website, this tool uses a carbide tip to cut both fine and deep engraving lines for decorative and personalization purposes. This small, hand-held tool consumes 115 volts of power, running at 0.2 amps and 7,200 strokes per minute. The Dremel Engraver Kit features corded operation, a stroke adjustment dial, replaceable carbide tips, letter and number templates, and a soft grip. An optional 9929 diamond point attachment gears toward heavy-duty use on hard surfaces, such as stone. Dremel offers a two-year warranty for this tool.