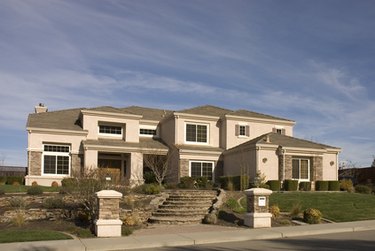 Architectural Digest is the Holy Grail of promotion for many interior designers. The homes of celebrities and the wealthy have graced its pages, interspersed with the innovations of new designers on the cutting edge of home design. Regularly, Architectural Digest announces the top 100 designers throughout the world. The magazine is produced monthly by publishing conglomerate Conde Nast.
Regular Submissions
Most stories in Architectural Digest are assigned by the editors, not solicited from the public. Writers who wish to work for Architectural Digest are requested to send a query incorporating your ideas and a list of who you have worked for, and attach three samples of your work and published clips.
Articles on Specific Homes
If you have a story about a specific home you want to submit to Architectural Digest, you must submit directly to the editor-in-chief high-quality 35mm prints, slides, or transparencies of the home's main rooms, particularly the living room, dining room and master bedroom. In addition, you will need a bio of the home's owner and a bio of the architect and/or interior designer. Type clear descriptions of special furnishings, like antiques or significant artwork. Include information on whether the home has been previously featured elsewhere.
Email and digital submissions are not accepted. Address the proposal package to:
Architectural Reviews 6300 Wilshire Blvd Los Angeles, CA 90018
Articles on Artists
Submit to the art editor 35mm photos of representative works and a bio. Include a list of important clients, designers and architects who have purchased work from the artist.
The proposal package may be mailed to:
Artist Reviews 6300 Wilshire Blvd Los Angeles, CA 90018
Architectural Digest Open Auditions
In 2007, Architectural Digest began holding Open Auditions. Professional and amateur designers and architects were invited to attend, and the designs of a select few were chosen to appear in the pages of the magazines. Open Auditions were held throughout the United States until 2009. In 2010, the magazine's Editor-in-Chief Paige Rense announced her retirement, and the Auditions have been put on hold until a new editor is named.
Story Development Procedures
When an article proposal is accepted for publication, the submitter does not write or photograph the article. Architectural Digest sends out a staff photographer and writer to cover the story. It can take up to seven months from submission to publication for a story to be published.