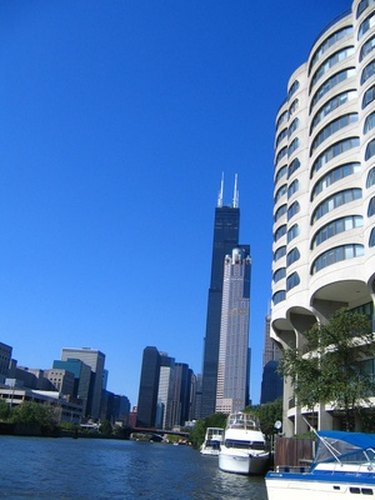 Chicago is a bustling, lively city, making it an excellent city in which to plan a 16th birthday celebration. Many of the clubs, popular restaurants and entertainment facilities in Chicago, however, feature bars or adult entertainment, prohibiting those under the ages of 21 or 18 from entering. Fortunately, there are a handful of teen-friendly establishments in Chicago that welcome 16-year-olds and make great places to hold a 16th birthday celebration.
Second City Comedy Club
Purchase tickets and take your family or friends to see a sketch comedy show at Second City. Sixteen is the minimum age requirement to enter the club, which is where comedians such as John Candy, Amy Sedaris, Tina Fey and Mike Meyers had their start.
Lincoln Karaoke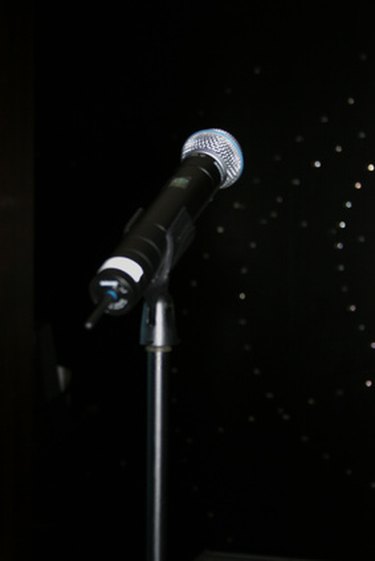 Enjoy a karaoke party at Lincoln Karaoke without being 21. Rooms can be reserved for parties of up to 30 people. Each room features flat panel televisions, sofas and tables, and wireless microphones, as well as a collection of more than 7,000 songs that party-goers can choose from. A birthday package at Lincoln Karaoke includes a free birthday cake, and snack items can be purchased a la carte.
Sixteen Restaurant
Celebrate in style at Sixteen, an elegant restaurant located on the 16th floor of Trump International Hotel and Tower. In addition to the "exceptional fine dining experience" promised on the Trump Chicago Hotel website, the restaurant offers customers "equally exceptional city views from the Trump Chicago hotel's 30 foot floor-to-ceiling windows that frame spectacular vistas of Lake Michigan, the Chicago River and the Wrigley Clock Tower." Make a reservation for breakfast, brunch, lunch or dinner. If menu prices prove to be outside your birthday party budget, arrange a larger celebration later in the evening and treat just a best friend or a significant other to sharing your birthday dinner at Sixteen. After dinner, take advantage of the downtown location of Trump Tower and walk the Magnificent Mile—a collection of famous skyscrapers, restaurants and retail shops—or stroll through nearby Millennium Park, a 24.5 acre park open until 11 every night that is a center for art, music and architecture.
ESPN Zone
ESPN Zone does not enforce an age restriction and features all of the things teenagers look for to make a birthday celebration fun and memorable. Hearty, messy foods, like burgers and ribs, are on the menu at ESPN Zone, and 67 HD flat screen TVs are set up to broadcast sports. Connected to the restaurant is an arcade that offers games such as a pitching machine, Dance Dance Revolution and NHL Tonight.