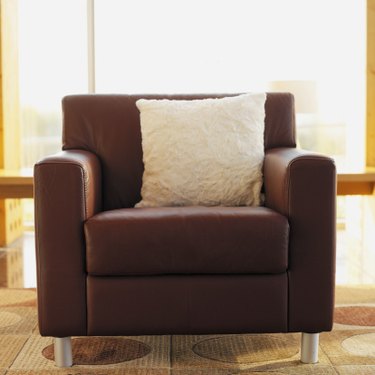 Sofa cushion covers are usually sewn to fit snugly on the cushion. When the cover is removed, it is often difficult to place it back onto the cushion. With some sofas, the foam of the cushion is extra dense, making the material stiff, and this adds to the problem. If you have repaired a cushion, it is also common to wrap an older cushion in batting to make it softer to sit on. This additional material makes the cushion fit even tighter. But there are some tips and tricks to make it easier to put the cushion cover back on.
Shrinkage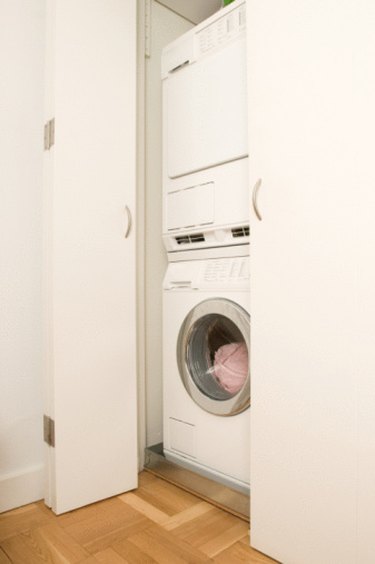 Some homeowners remove cushion covers because the cover has a back zipper. Without reading the information that came with the sofa or chair, they assume that because the cover comes off, it can be washed in the washing machine. Often upholstery fabrics are not preshrunk before installation and washing a cover in the laundry may shrink the fabric enough to make it too small to fit the cushion.
Batting
One common repair of sofa cushions involves adding quilt batting to the outside of the cushion. Batting is thin, but when it is added on all sides of the cushion, the thickness of the additional material adds up. The batting may bunch up and wrinkle during installation, causing additional problems. If you add batting, sew it securely along the sides and back for a tight fit to reduce any issues.
Shrinking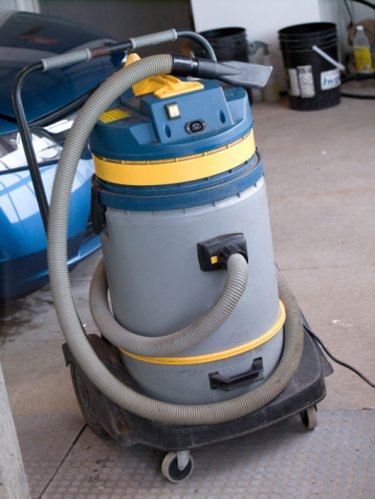 Place the cushion with the front side facing away from you on a table. Cut a dry cleaning bag open so that you have enough plastic to cover the cushion with 8 to 10 inches of excess on the table. Position your cover with the front side facing away from you and the top side on top. The zipper should be open. Slide the end of a shop vacuum nozzle under the rear plastic so that the flat end of the hose is flat against the rear of the cushion. Bring the plastic around the hose. Turn on the vacuum and the foam will immediately begin to shrink as air is sucked out of it.
Controlling the Corners
For thick foam or a weak vacuum, press down on the cushion while the vacuum is suctioning. Turn off the vacuum and immediately slide the cushion into the cover. Adjust the corners. The cushion will slowly inflate. As it inflates, smooth out the sides and top and correct the fit exactly. Remove the plastic by pulling it out. Zip the cover.