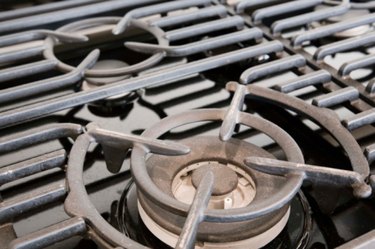 Despite appliances coming standard in most rental homes, it is not a requirement for a property owner to include them or provide them to a tenant. Before landlords breathe a sigh of relief over that statement, however, renting a unit or a home out without appliances brings with it a new set of challenges all its own, as well as additional considerations.
Advertising
If a landlord is renting a home without appliances, like a stove, all his advertising must disclose that fact. If a landlord makes a mistake in any advertisement and states appliances come included with the rental, he cannot change that claim upon signing a lease. Thus, he must provide an appliance to the tenant.
Appeal
For many renters, having appliances included with the unit is standard. Being without appliances is out of the ordinary. Renting out a home without appliances can reduce the attractiveness of a rental to prospective tenants. The reason for this is that the tenant has already begun considering the additional cost of a stove or other items when he moves in the unit. He does not have to face these costs elsewhere with competing properties.
Potential Damage
Moving heavy appliances like ranges or stoves into a unit by a tenant, or even by delivery professionals, can result in damage to the property that the landlord will need to fix at some point. The cost of scraped floors and dinged walls might not be worth the perceived savings of renting a property without an appliance. However, all property damage is applicable for deduction from a security deposit. If the extent of the damage does not exceed the deposit, then the return on investment is still effective in most cases.
Lease
Tenant rights differ from state to state. Regardless, a landlord renting property without a stove or other appliances must provide this information to the tenant in writing in the lease. The tenant must acknowledge that he understands the property is without a stove and that he must provide one on his own. In these cases, the landlord has the option to draft additional paperwork, with terms for renting a stove to the tenant in exchange for a small fee. This is a decision left entirely in the hands of the landlord, however. The appliance rental amount is then included with the rent. Again, the added cost of appliance rentals might be a turn-off to some buyers and make it more difficult to fill vacancies, depending on the requirements in a local market.