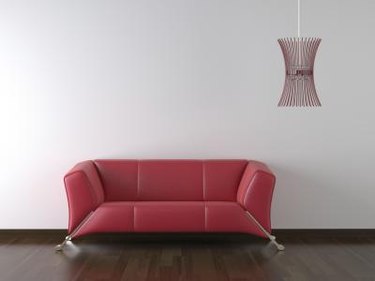 Burgundy is a common color for sofas, particularly those made of leather. This color coordinates well with a variety of color schemes and is a versatile choice for a living room. Burgundy is a very dark red color, and can easily overwhelm a room if too much is used, particularly in a small space. However, by using complementary colors, you can work with a burgundy sofa and make the room feel large and inviting.
Neutrals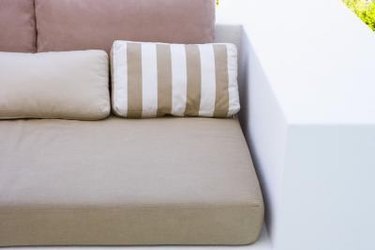 If a room is quite small, or does not receive a fair amount of natural light, use light neutral tones to coordinate with a burgundy sofa. Light tans and light browns coupled with ivory and gold accents will lend an upscale feel to the room and allow the sofa to be the main focal point. Carpeting or rugs in a light shade of tan, with a warm neutral beige on the wall and ivory and gold draperies, will all put the focus on the sofa and give the room a truly elegant feel.
Contrasting Colors
Contrasting colors can also work with a burgundy sofa. Ivory and hunter green are most commonly used to coordinate with burgundy, and the three colors work very well together. For this particular color scheme, paint the walls ivory and use a printed fabric in tones of burgundy and hunter green for the draperies. For the floors, place a hunter green rug underneath the sofa or in front of it to create a conversation area. Gold also works as an accent color with this color scheme, since it has a warm feeling. This particular scheme works well for a country theme or for a softer take on modern design.
Bold Color Scheme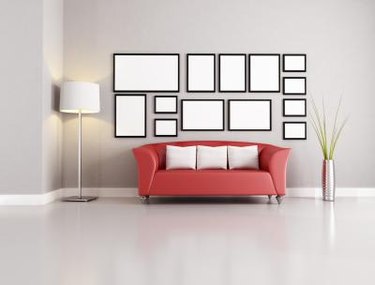 A bold color scheme will play up burgundy's rich color tone. For this theme, work with bright white and black. Burgundy should be the only pop of color in this room for the most dramatic effect. Paint the walls white, and bring in an area rug with a black and white design. For draperies, choose a bold design that combines the three colors. Bring the burgundy color into accessories and throw pillows to complete the design.
Complementary Colors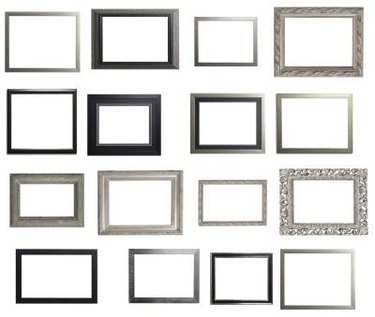 Using complementary colors such as navy blue will give the room a subtle, understated look. These two colors work well together, but to avoid overpowering the room, bring in hints of white or cream to lighten it up. A navy rug and navy drapes can be offset with bright white walls. Accent the color scheme with silver to give the design a cool, crisp feel; bring in the silver with picture frames, sculptures or lighting.