Pewter is a metal mixture of alloy comprised mainly of tin and small portions of lead, copper, silver or soft metals. Several products are made of pewter, including figurines, plates, flatware, wall art, kettles and mugs. When buying pewter items, know the amount of lead used in making of the metal. High amounts of lead can be dangerous to humans and shouldn't come into contact with food. Pewter pieces passed down through generations are often antiques.
Pewter Goblets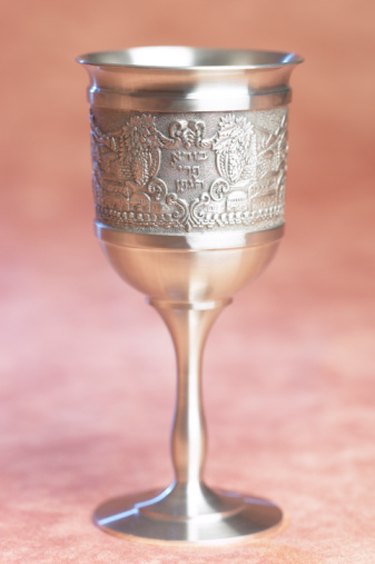 Pewter goblets have graced the tables of kings and queens. Pewter goblets come in two forms. One being completely made of pewter and the other having only pewter stems, handles and or rims. Basic pewter goblets are simple and lack ornate designs. Others have vary detailed designs, images and often have overlaid pewter-on-pewter images to form three-dimensional designs.
Pewter Figurines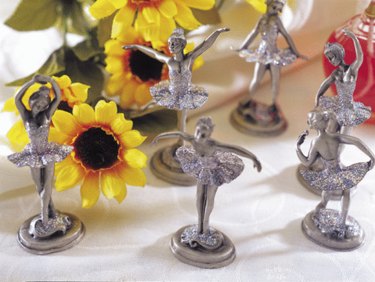 A figurine is a statue of varying size, constructed to represent an animal, human, object or an idea. Pewter figurines surfaced during the 17th century and have increased in production ever since. Figurines made of pewter can be used as gifts and displayed as collections around the home and office. Find pewter figurines in retail and online outlets.
Pewter Candlesticks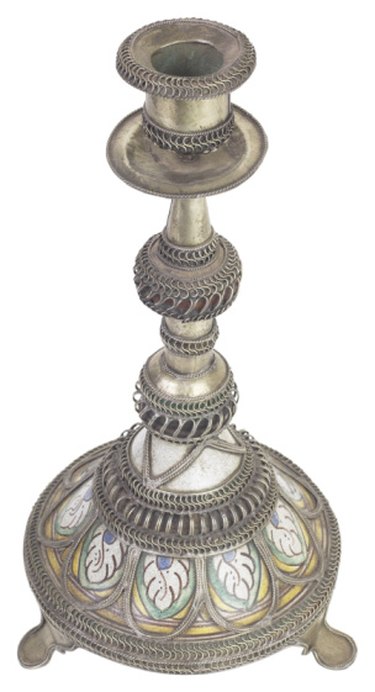 Pewter candlesticks, popular in 18th century England, are usually made of solid pewter and come in a few designs such as sconces (candlesticks with mirrors set behind them), base candlesticks and tier candlesticks. Candlesticks made of pewter can withstand lifetimes of use.
Pewter Plates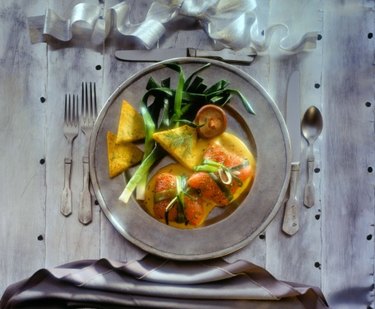 Pewter plates continue to be manufactured today and are often used at weddings to add elegance to the dinner table. Pewter plates from the 17th century were branded with special markings from the manufacturer or maker. Antique pewter plates were frequently created with matching flatware.