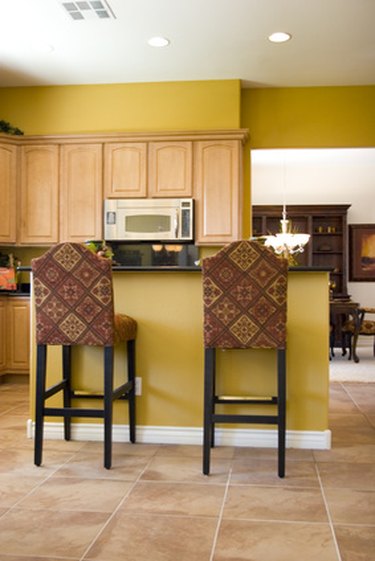 To understand the term flush-overlay in terms of cabinet doors, you need to understand the separate words "flush" and "overlay." These words can apply to other types of carpentry products than cabinets. The word "flush" refers to alignment: a component of something such as a cabinet has a "flush" nature when it lines up with something else. The word "overlay" refers to the extent to which one component of something like a cabinet extends over a neighboring component.
Components
Flush-overlay style cabinetry does not refer solely to cabinet doors. The term flush-overlay as used in cabinetry can refer either to the doors or to the drawers. The term describes the way in which the doors and drawers get fitted together with the functional hardware elements and the frame of the cabinet, as described at the Remodeling 101 and the Perfection Cabinetry websites.
Design
You can understand the term flush-overlay by considering this style of cabinet door in comparison with the reveal overlay style. In a reveal overlay cabinet, the door overlap, or overlay, extends only as far over the neighboring portion of the frame as necessary for operation. This cabinet style results in a cabinet with visible, exposed door hinges as well as visible edges of the framework that surrounds the cabinet door. In contrast, the flush-overlay style takes more than functionality into consideration. The flush-overlay cabinet door incorporates stylishness. The flush-overlay cabinet door aligns on all four sides with the edges of the framework: with the effect that when you look at the cabinet you see only the doors themselves. In flush-overlay, the flush positioning of the doors with the framework conceals the framework and usually makes use of concealed hinges.
Style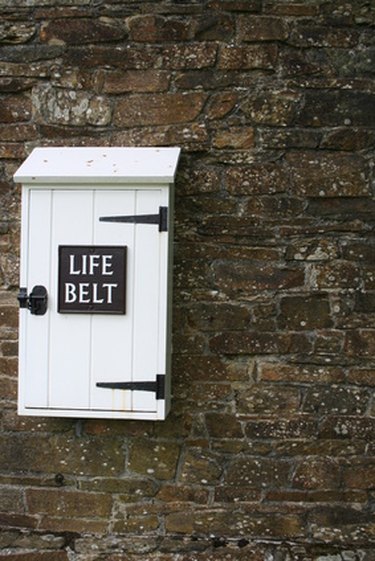 The flush-overlay style of cabinet design provides a streamlined look for cabinets. The sleekness of cabinetry made in this style infuses a contemporary or modern ambiance to surrounding décor; the overlay design suggests a more traditional ambiance. Flush-overlay style cabinet design can also work well in a blended décor, such as in an updated kitchen in a vintage residence.
x