Things You'll Need
Pot

Water

Toilet scrubber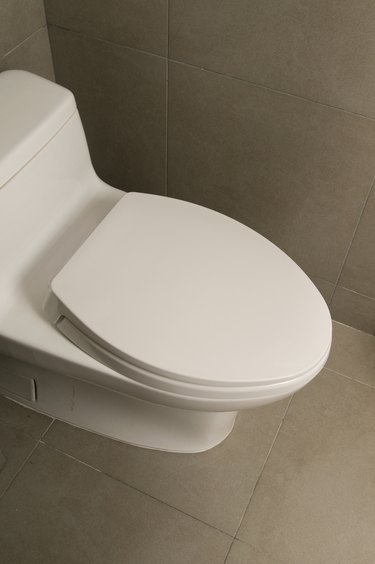 Clorox Toilet Bowl Drop-Ins are automatic toilet bowl tablets designed to clean your toilet with little work required on your part. The tablets last approximately three months depending on how often your toilet is flushed, and sometimes you simply want to get rid of the toilet bowl tablet faster than that. This means you want to use something that quickly dissolves the tablet.
Step 1
Fill a pot with about 1 gallon water and bring to a boil.
Step 2
Flush the toilet and quickly pour the pot of boiling water into the toilet bowl.
Step 3
Scrub the drop-in tablet with your toilet scrubber to break apart any remaining residue.
Step 4
Boil another pot of water and pour into the toilet if necessary. If the tablet is fairly new you may need the second pot of water.