Things You'll Need
Cardboard

Leather pen or marker

Chalk

Ruler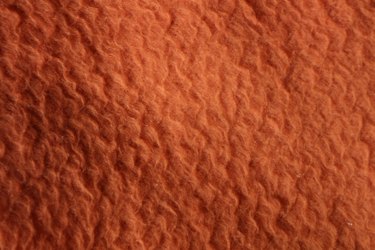 While you may think of writing only for forms of paper stock and the artist's canvas, there's no reason why you can write on leather, too. Leather is one of the most ideal materials available for art and design. It's strong, breathable, responds well to dye and it can have a rugged or elegant finish. In the past, using heat pens or branding were the most common ways of writing on leather. Now all you need is a specially designed pen for this task.
Step 1
Lay out a sheet of cardboard on a flat work surface. Shake the leather pen vigorously and remove the cap.
Step 2
Press the tip of the leather pen or marker onto the cardboard and write the words, symbols or numbers that you plan to write on the actual leather, exerting a firm pressure with the marker. Practice repeatedly, until you can effortlessly create the message or words you wish to render.
Step 3
Lay the piece of leather or leather object in front of you on a flat work surface. Draw lines on the leather with a piece of chalk and a ruler if you need the words or other items you're writing to be perfectly straight.
Step 4
Hold the leather in place with one hand. Press the tip of the leather marker or pen on the leather with your other hand. Recreate the words, symbols or number you practiced on the cardboard. Allow the writing to dry for one hour.
Tip
Read manufacturer recommendations for your leather pen or marker carefully. Most leather pens will not write effectively on suede.