Things You'll Need
Bubble wrap

Transparent tape

Cardboard shipping box

Foam packing peanuts

Shipping tape

Permanent marker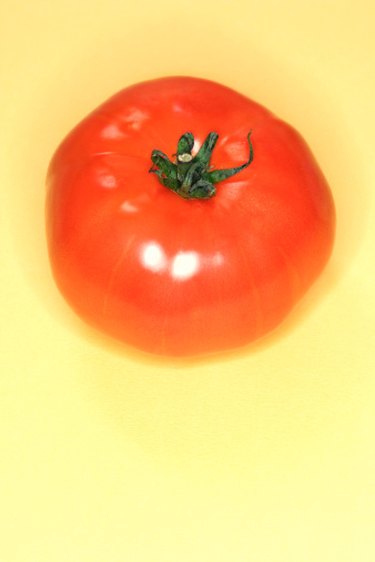 Shipping tomatoes successfully requires proper vegetable selection, packing in a manner conducive to repeated handlings and long-distance travel and checking with your local United States Postal Service office for restrictions. Although USPS guidelines typically allow domestic shipping of fruits and vegetables, they put restrictions in place during outbreaks of foodborne illness, and the agency's website advises contacting your local office for current status prior to mailing. Always choose the fastest shipping method for best results.
Step 1
Wrap each tomato in two or three layers of bubble wrap and secure with transparent tape.
Step 2
Fill the bottom of a cardboard shipping box with 3 inches of foam packing peanuts and place the tomatoes over them. Fill the container with foam packing peanuts.
Step 3
Secure the box with shipping tape. Mark the package's return address and shipping address prominently on the top of the box with a black permanent marker. Take the package to the post office to fulfill any requirements needed prior to shipping.