Things You'll Need
4-foot by 6-foot plywood sheet

Table saw

½-inch wood planks

¾-inch wood screws

Cement mix

Portable cement mixer

Coconut fiber

Cement leveler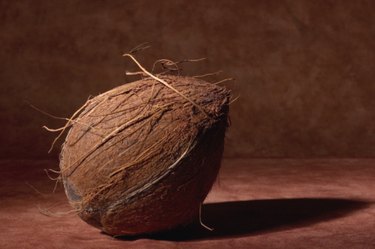 Cement board is heavier and slightly more expensive than drywall or plasterboard, but it is more durable and lasts a lot longer. Protect your walls from balls or other objects flying through the air and breaking your walls. With a few items from your local hardware store, you can make these boards at home.
Step 1
Cut a 4-foot by 6-foot plywood sheet. Use a table saw. Place half-inch wood planks along the edges of the plywood sheet. Nail the half-inch planks using 3/4-inch wood screws. That is the cement board mold.
Step 2
Pour 5 lbs. of cement mix and 1 gallon of water into a portable cement mixer. Add 10 cups of coconut fiber. The coconut fiber reinforces the concrete.
Step 3
Power on the cement mixer and let it mix for 1 hour.
Step 4
Pour the cement and fiber mixture into the plywood cement mold. Fill the mold until the cement is the same level as the planks.
Step 5
Smooth the cement with a cement leveler. Run the cement leveler over the top surface removing excess cement.
Step 6
Let the cement board dry for seven days. Remove the cement board from the cement mold. It is now ready to use.