Roast corn is a delicious addition to a salad, chili, chowder or spicy meat dish. The best way to roast corn is on the ear but you can get the same taste by using canned corn. Roast corn is traditionally made in the oven but canned corn will end up burning since it is already cooked. You can create the same roast corn taste by sautéing the corn in a little olive oil on the stove. Canned corn will roast faster so be sure to keep an eye on it so it doesn't burn.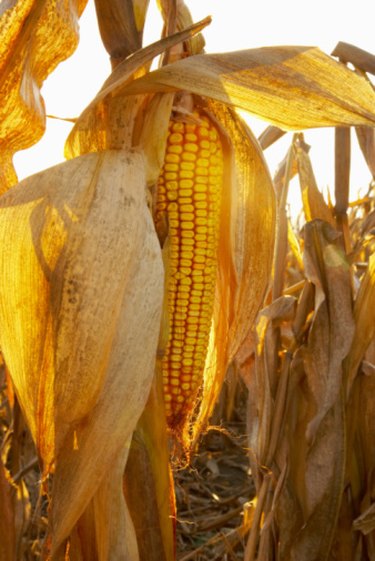 Things You'll Need
Sauté Pan

Can Of Corn

Extra Virgin Olive Oil
Step 1
Add 2 to 3 tbsp. extra virgin olive oil to a sauté pan.
Step 3
Cook over medium heat until the corn turns a light brown color. It will take about five minutes for the corn to brown. Serve on its own or mix it in another dish.
Tip
Try adding the roasted corn as a filling for savory crepes with grilled shrimp. If you want some added flavoring to the corn, toss it with garlic salt and a pinch of dried oregano before tossing it into the pan.
Warning
Don't stir the corn more than once. It can be tempting to stir but roasted corn should sit in the pan to cook. If you must stir the corn, let it sit for three minutes, stir it once, then let it sit until a light brown.