Things You'll Need
Brown leather

Damp cloth or sponge

Leather deglazer

Nonporous cloth

Alcohol-based black leather dye

Buffing cloth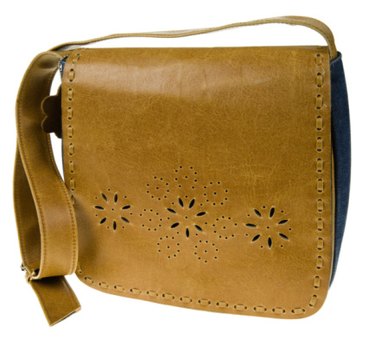 Dyeing leather requires concentration and focus in order to dye it evenly. Make sure you have a large work space and protect your clothing when working with the preparation materials and the dye. Leather dyes are required to dye the leather properly; other dyes will not work properly and will leave your leather with streaks and uneven lines. Take care to use the proper dyes for the type of leather you are dyeing. When in doubt, talk to a professional at your leather shop to determine the proper materials.
Preparing the Leather
Step 1
Clean the leather thoroughly with a clean, damp cloth. Take care to remove all dirt and marks from the leather.
Step 2
Apply the deglazer according to the manufacturer's instructions to remove any previous glaze or dye and leave the leather supple and porous for dyeing.
Step 3
Dampen the leather uniformly. The leather must be evenly wet to ensure the dye takes evenly.
Dye the Leather
Step 1
Apply the dye to the leather evenly by pouring the dye onto a nonporous cloth and wiping over the leather in even strokes. Use an even amount of dye on all parts of the leather and go over it a second time to ensure the leather is dyed evenly and uniformly.
Step 2
Lay the leather on a clean, protected surface to dry.
Step 3
Flex the leather periodically during the drying process to keep the leather supple and to keep it from stiffening too much from the dye.
Step 4
Use a clean, dry cloth to wipe off any excess dye and to buff the leather. Use slow, even strokes and change cloths as necessary.
Tip
Alcohol-based dyes absorb better on leather, but may make the leather stiffen. Water-based dyes can also be used. While they won't stiffen the leather, the leather may require several coats to get it to dye evenly, and the leather may not come out completely black. The deglazer is necessary only if the leather was pretreated or previously dyed. Some leathers require specialty dyes or won't take dyes at all. Discuss any questions you may have with a leather shop professional.
Warning
Take care to cover all surfaces and wear clothing you don't mind ruining. The dyes used on leather will dye many surfaces and will not come out.