Things You'll Need
Fabric

Rubber bands

Tumble Dye in various colors

Medium-sized bowls, optional

Rubber bands

Iron or machine dryer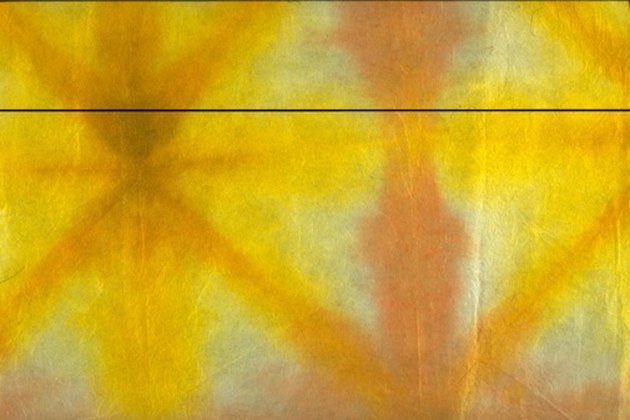 SEI Crafts helps you craft quicker and easier with their iron-on fabric decals, scrapbook kits, chalk ink and other crafting tools. They also offer a fast way to tie dye with Tumble Dye. When it comes to tie dyeing fabric, you'd typically need to first soak the fabric in soda ash, dissolve urea in water, add the fiber reactive dyes with the urea, and then tie dye your fabric. With Tumble Dye, the dye is already premixed and ready to go, making your craft quicker, less messy and safe for small children.
Step 1
Soak your fabric in warm water for 20 seconds. Remove the fabric from the water and wring out the excess water.
Step 2
Twist the fabric. If dip dyeing, twist the fabric lengthwise to create a long, twisted roll. If spray dyeing, pinch the middle of the fabric with your fingers and rotate the fabric in a circle to create a round, twisted roll.
Step 3
Secure the fabric with rubber bands. The rubber bands will also serve as dye-marking points. For dip dyeing, wrap several rubber bands along the twisted roll, spaced several inches from one another. For spray dyeing, wrap the rubbers bands around the round fabric to create "pie pieces" with the bands.
Step 4
Dip dye your fabric: Pour each different Tumble Dye color into a separate bowl. Dip each section into a different color, and swirl the fabric gently in the dye. Pick the fabric out of the dye, and allow the excess dye to drip from the section. Continue to dip dye each separate section in the different colors. When finished, pour each dye back into its proper dye container.
Step 5
Spray dye your fabric: Spray each fabric "pie piece" thoroughly with a different dye color using the spray bottles the dyes already come in. Completely saturate the fabric to ensure the entire pie piece is thoroughly dyed.
Step 6
Allow the fabric, whether you used the dip dye or spray dye methods, to sit for one hour.
Step 7
Cut the rubber bands off of the fabric with a pair of scissors. Untwist and smooth out the fabric. Allow the fabric to completely dry before continuing.
Step 8
Iron the entire fabric to seal in the colors permanently, or place the dyed fabric in the dryer for 20 minutes to also seal in the colors properly.
Tip
Although these dyes are safe to use, it's always best to wear latex gloves when dyeing fabric. If tie dyeing indoors, lay a tarp or plastic garbage bag over your work area to protect the space from accidental spills.