Front loading washing machines are all the rage and can be great for making a laundry room work better because of their stackability, the ease of use, they typically use less water and energy, and they look really cohesive when paired with a matching front loading dryer. The one major fallback for front loading washing machines is moisture buildup that can cause mildew and bacteria buildup to occur if not cleaned and cared for properly. This tutorial will show you how to freshen and clean a front loading washing machine with ease so you can enjoy your front loading washer for years to come!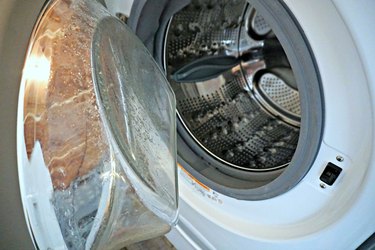 Things You'll Need
2 cups distilled white vinegar

a mixture of equal parts vinegar and warm water

spray bottle

microfiber cloth
Step 1
Pour two cups of vinegar into the washer's detergent tray, and run the "Tub Clean" cycle. If your washing machine does not have a tub cleaning cycle, simply run it on the hottest cycle with the largest load setting.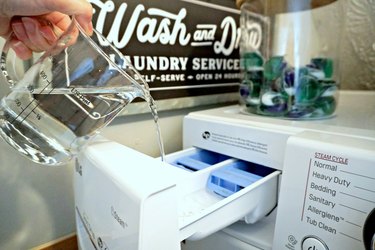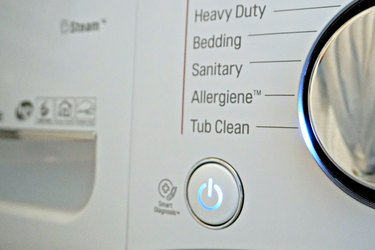 Step 2
Mix equal parts distilled white vinegar and warm water to a clean spray bottle and shake well. Use your hands to gently pull back the seal and spray liberally with the vinegar and water solution. Allow to sit for 10 minutes.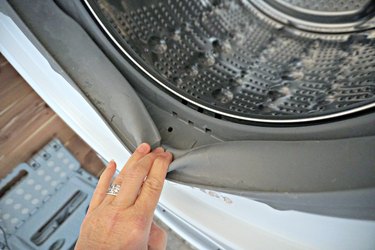 Step 3
Make sure to wipe down the inside of the rubber seal as well as the outside of the seal with a microfiber cloth. Then wipe down the detergent cup and exterior of the washer.