Things You'll Need
Spaghetti Squash

Baking pan

Chefs knife

Cooling rack

Fork

Plastic zip freezer bags

Permanent marker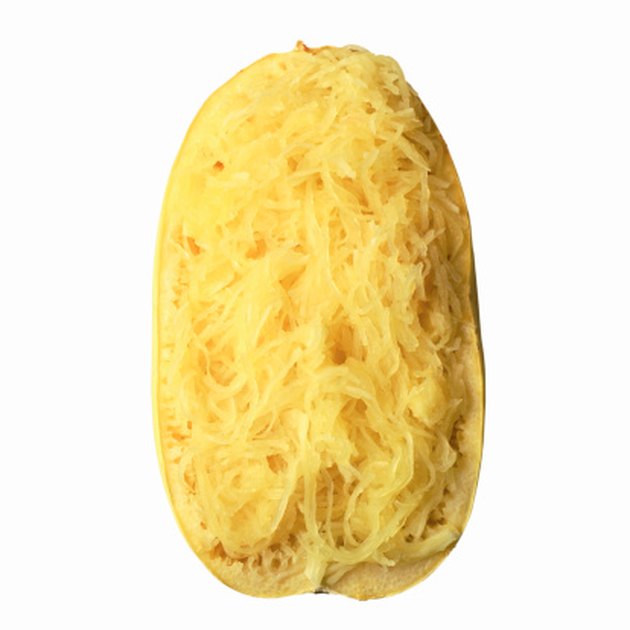 Spaghetti squash is a popular type of winter squash that provides vitamin A, folates and healthy carbohydrates. It can be served with butter and seasonings or used as a vegetarian alternative to spaghetti noodles in pasta dishes. Whole, fresh spaghetti squash keeps for up to six months when stored in a cool, dry climate, ranging between 45 and 50 degrees Fahrenheit. To store spaghetti squash for longer lengths of time you can freeze the cooked squash for one year.
Step 1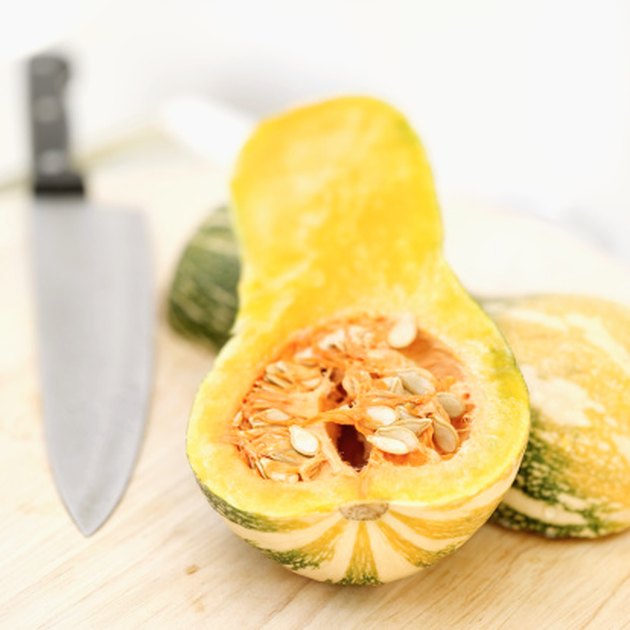 Preheat the oven to 350 degrees Fahrenheit. Slice the spaghetti squash lengthwise and remove the seeds. Place one inch of water in the bottom of the baking pan.
Step 2
Set the spaghetti squash halves open-side down in the baking dish. Bake for 30 minutes.
Step 3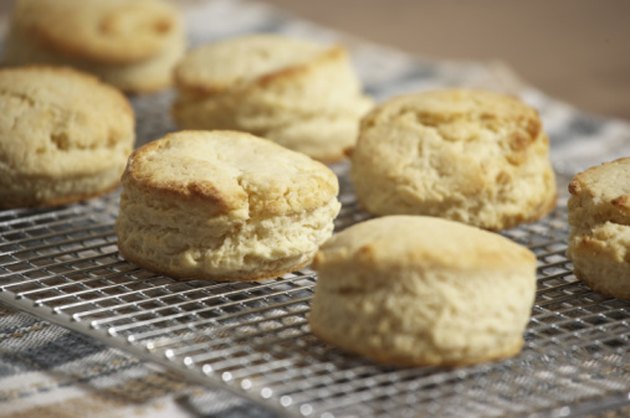 Remove the squash from the oven and transfer the squash out of the pan and onto a cooling rack. Place the squash with the cut side facing upward and allow it to cool completely.
Step 4
Scrape the flesh out of the spaghetti squash with the fork. Fill plastic zip freezer bags within one-half inch from the top of the bag. Squeeze excess air out of the bag as you zip it up.
Step 5
Store the cooked spaghetti squash in the freezer up to one year.
Tip
Use thawed cooked spaghetti squash as a substitute for noodles in spaghetti or to make quick breads, similar to zucchini bread.
Use emptied spaghetti squash shells in place of bowls to serve freshly cooked squash.