Things You'll Need
Bench vise

Repair collar pt No. 57092

26mm open-end wrench pt No. 50679

Replacement pad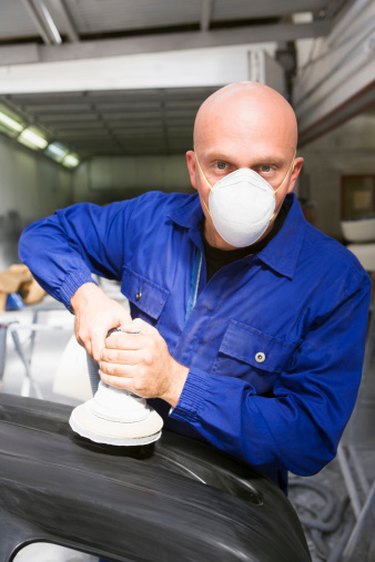 A dual action sander feathers out and sands down paint, be it on a car or on the side of a wall. These sanders not only rotate; they also move in a random motion, making the sanding as efficient as possible. The pads on these sanders that hold the sandpaper can get damaged during use, and if that happens you will have to replace the pad so that you can sand effectively. To do that, you need a few special tools and about 15 minutes.
Step 1
Open up the bench vise. Settle the repair collar into the bench vise with your hands. Insert the dual action sander into the collar so that the pad is pointing up, then tighten the bench vise with your hands.
Step 2
Hold still the nut on the opposite side of the pad, using the 26mm open-end wrench. Turn the pad counterclockwise with your hand, then take it away from the sander.
Step 3
Hold the wrench again with one hand and thread the replacement pad onto the sander by turning it clockwise. Remove the sander from the repair collar and the vise by turning the vise handle counterclockwise.