Things You'll Need
Gloves

Chalk line or string

Mortar

Water

Bricks

Trowel

Mallet

Level

Circular saw

Masonry blade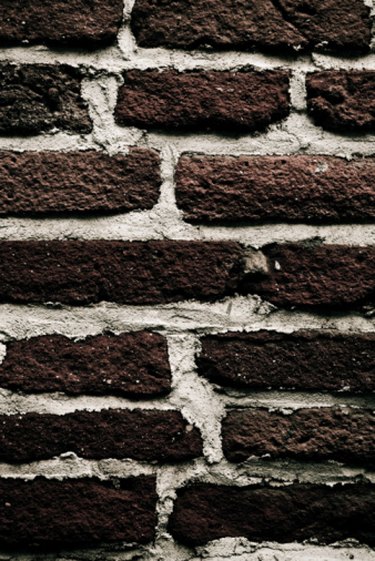 Much of a double-wide's heating and cooling can escape through the floor. Adding bricks under the edge of the mobile home will drastically cut down on the amount of energy needed to keep the home at a comfortable temperature. Prefabricated mobile home skirting is lightweight and can become damaged over time; however, using bricks under the double wide will last for generations.
Step 1
Run a chalk line of string from one end of the house to the other end on one side of the house and then repeat for the other sides. This will help you to lay the bricks in a straight line. Select an area that can be used for a crawl space or to get access to the bottom of the house.
Step 2
Mix the mortar with water following the manufacturer's instructions on the mortar container. The mortar should be the consistency of toothpaste. Starting at a corner, spread out a line of mortar that is the width of the bricks and about 3 feet long. Place the first brick into the mortar square with the corner. Spread a generous amount of mortar on the end of the brick opposite the corner.
Step 3
Put mortar on one end of the second brick and place the brick next to the first brick with the mortar side out. Tap the second brick with the mallet to push it up against the first, leaving a ½-inch section of mortar. Continue in this fashion until you have laid 10 bricks in a row.
Step 4
Check the bricks with a level. If they are not level use a mallet to tap them down into place.
Step 5
Apply a 1/2-inch-thick layer of mortar over the top of the row of bricks. Place the first brick on the second row with half the top of the first brick exposed. This will alternate the bricks. Lay the rest of the bricks in the same way you built the first row, applying mortar and pushing them together with a ½-inch gap. Continue to lay rows until you are flush with the bottom of the double-wide. The corner should look like stairs going up to the bottom of the house.
Step 6
Repeat the process on the other corners.
Step 7
Place a line of mortar between corner rows and connect the bottom rows of bricks together. Fill in all the gaps with brick, except the gap used as a crawl space.
Step 8
Cut bricks in half to fit in the corner sections. Apply mortar to the bricks and slide them into place.