Many cities across the country have parades to celebrate certain holidays. Chicago has a large St. Patrick's Day parade, and New York has the Macy's Thanksgiving Day Parade. A feature that makes parades memorable are the automated floats that are entered into the parade. Using plywood, it is easy to build a creative parade float that will cause people to talk about your float even after the parade is done.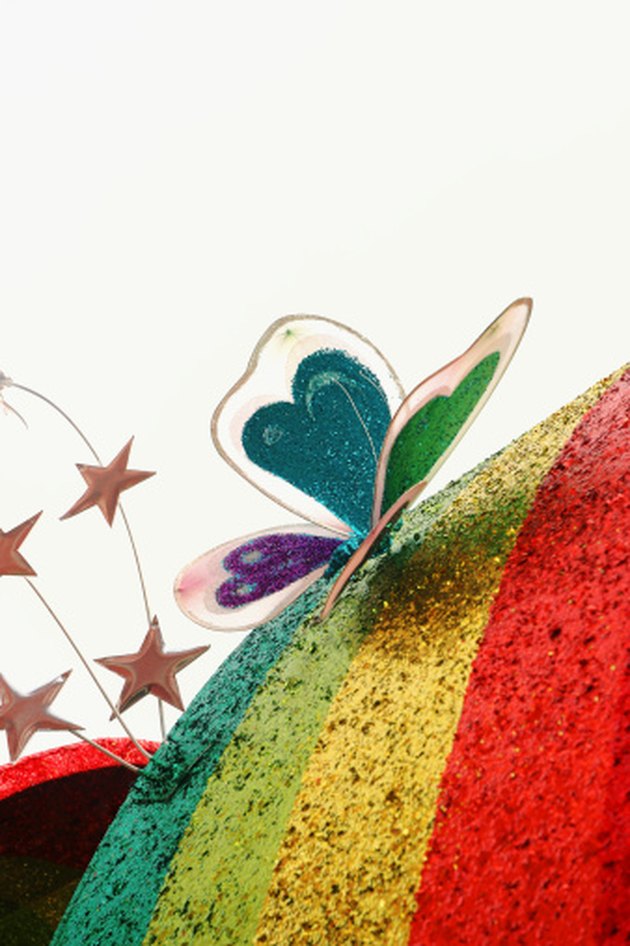 Things You'll Need
Small motor

Hammer

Nails

Electronic pulley wheel

3 sheets plywood

Scroll saw

2-foot diameter round wooden turntable

10-foot rope
Step 1
Attach a small motor to a sheet of plywood that is part of the float base using a hammer and nails. The motor has small tabs on the bottom through which nails are attached to a base; use these tabs to attach the motor to the plywood.
Step 2
Wire the motor to an electronic pulley wheel. Test the motor and pulley wheel to ensure correct and safe wiring.
Step 3
Create the plywood character or item that will need to move on the float by cutting the item out of a plywood sheet using a scroll saw. Paint the object as desired. Nail the object to the top edge of a round wooden turntable with a diameter of 2 feet.
Step 4
Nail the round wooden turntable to a separate sheet of plywood that will be a part of the base of the float.
Step 5
Place a rope around the pulley wheel at the back and around the turntable on top of the float base. Tie the rope tightly so that there is no slack between the two ends.
Step 6
Test the movement of the plywood character by turning on the small motor. If the character does not move in an appropriate direction or at an appropriate speed, adjust as needed.
Tip
Be creative when creating motorized plywood displays for the parade float by adding pulleys and metal bars for moving arms and multiple characters. Keep an extra motor battery readily available for a float rider to change if necessary.
Warning
Ensure the motor has space and is not covered directly by paper or any flammable objects.